Are you trying to decide whether a galley kitchen is right for your home? From style and organization to practicality, this article will discuss the various advantages and disadvantages of this popular kitchen design. You'll have all the information you need to decide if a galley kitchen is the perfect fit for your home.
Small kitchen remodel ideas
Small kitchen remodel ideas for a galley kitchen include optimizing storage and counter space to make the most of the limited area. Galley kitchens offer several advantages, such as easy access to all sides of the kitchen and plenty of counter space. However, they also have some unique challenges including potential traffic congestion along one walkway, lack of natural light, and tight corners.
Some of the main strategies used when remodeling a galley kitchen include using vertical storage solutions, installing additional lighting in dark spots, utilizing reflective surfaces to create an illusion of light and airiness, adding an island or peninsula for extra work surface and seating or expanding into adjacent spaces. Smart appliance placement can also maximize efficiency; small refrigerators with drawers are great for smaller kitchens. Other possibilities include cleaver hideaway amenities (like pocket doors), creative corner cabinet design, inventive use of shelves or rails for pots and pans storage, integrated appliances (including induction cooktops), compact dining tables combination with stools instead of chairs, deep sinks that are accommodating for washing large dishes.
Although there are some drawbacks to having a galley kitchen – such as lack of natural light– there are ways to overcome these challenges through thoughtful remodeling ideas and smart design solutions. Implementing these strategies will help make your galley kitchen feel bigger while optimizing its efficiency at the same time.
Average kitchen remodel cost
If you're considering a galley kitchen remodel, it's important to factor in the cost. Generally speaking, galley kitchens are more limited in terms of size, shape and often design options—all of which can affect the budget. The typical budget for a galley kitchen remodel ranges from $15,000 to $75,000, depending on the scope and quality of materials used.
In addition to materials for cabinets, countertops and backsplash, you must account for appliances—like dishwashers, gas stoves and range hoods—along with plumbing fixtures and sink installation. Depending on the size of your kitchen remodel (and your preferred level of quality), these costs can add up quickly. It's important to plan ahead when budgeting for your project to ensure it stays within your means.
Having said that, many homeowners think that investing in a galley kitchen is worth every penny—as long as it suits their current needs and lifestyle. A well-designed galley layout can make efficient use of narrow spaces for cooking and food preparation tasks as well as provide ample space for food storage solutions when limited space is available.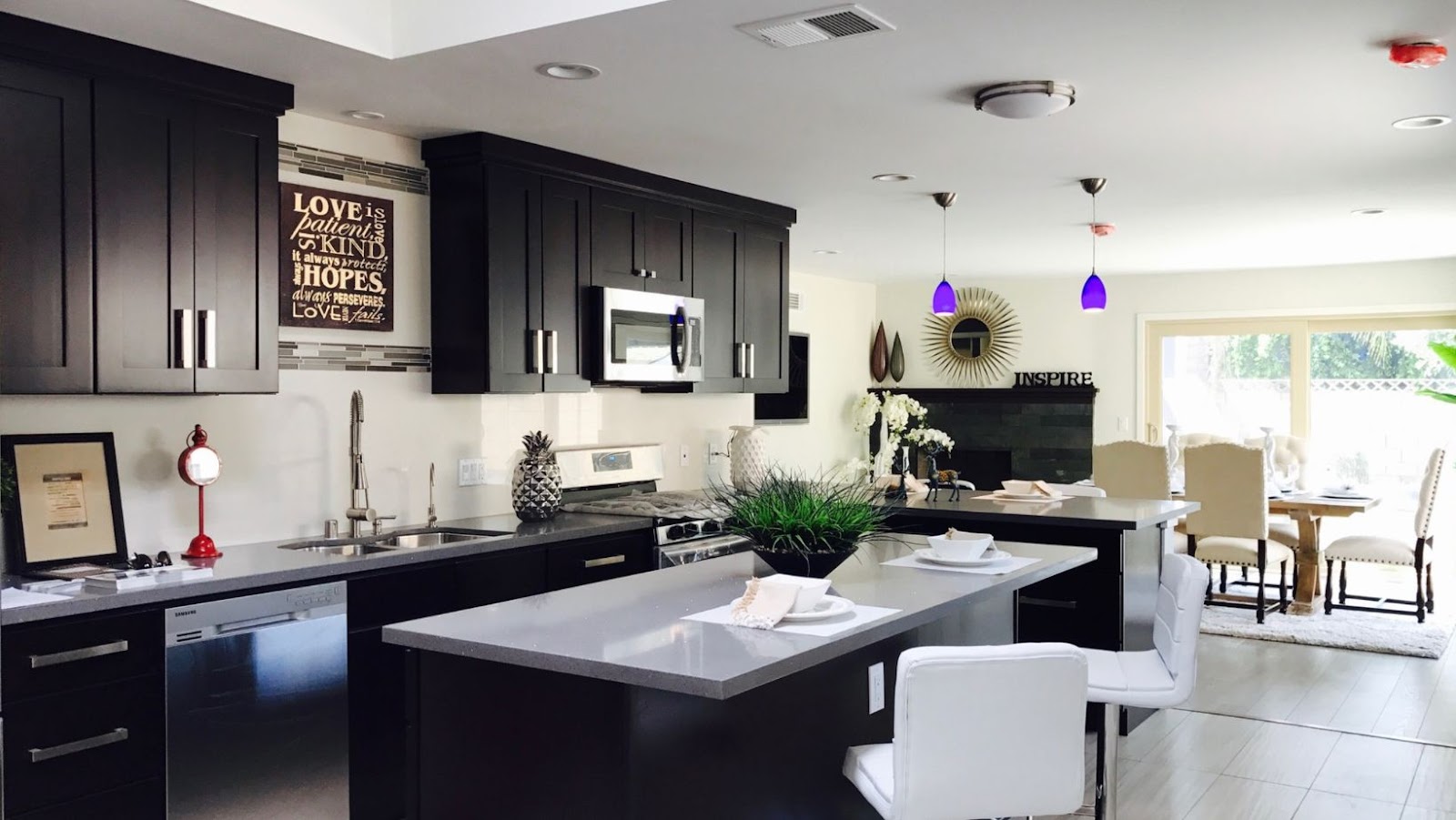 Cost of kitchen remodel
The cost of remodeling a galley kitchen typically depends on the scope of the project, the materials used and whether any additional work such as plumbing or electrical services is needed. Additional costs may also be incurred if you opt for custom cabinets and countertops, along with specialized appliances.
The total cost for a galley kitchen remodel can range anywhere from $4,000 to $25,000 or more. Factors that will impact the price include:
Cabinet replacement
Countertop selection
Flooring installation
Accessories and hardware
Painting and interior trim work
Appliance selection and placement
In addition to the actual cost of remodeling a galley kitchen, there are other factors to consider such as disruption to your daily life during construction or inconvenience if you don't have access to another room or area of the house. Therefore, it's important to factor this in when budgeting for your new space.
Average cost of kitchen remodel
When considering a kitchen remodel, the cost of the project is often one of the primary considerations. A galley kitchen remodel can range from a few thousand dollars to tens of thousands, depending on the size of the kitchen, extent of existing damage, and type and diversity of materials used.
In general, a basic galley kitchen remodel will involve:
Installing cabinets, countertops, flooring and appliances.
Painting or wallpapering walls
Installation of new sinks and faucets
Hiring an electrician to add lighting/outlets and customization features such as dimmers for mood lighting
The average price for all these components in a standard 12×10 galley kitchen remodel is approximately $15,000. It is important to plan based on accurate measurements so that installation costs are not over or underestimated. There may be additional costs associated with additional customization or built-ins that are desired in the end result. Accessories may also be necessary such as pot racks or shelving systems to keep items neatly tucked away when not in use – these can come at an increased cost depending on quality and materials used. It is important to remember that any upgrades done will increase overall price tag but also add value and make functional changes resulting in a better return on investment if it comes time to resell down the road.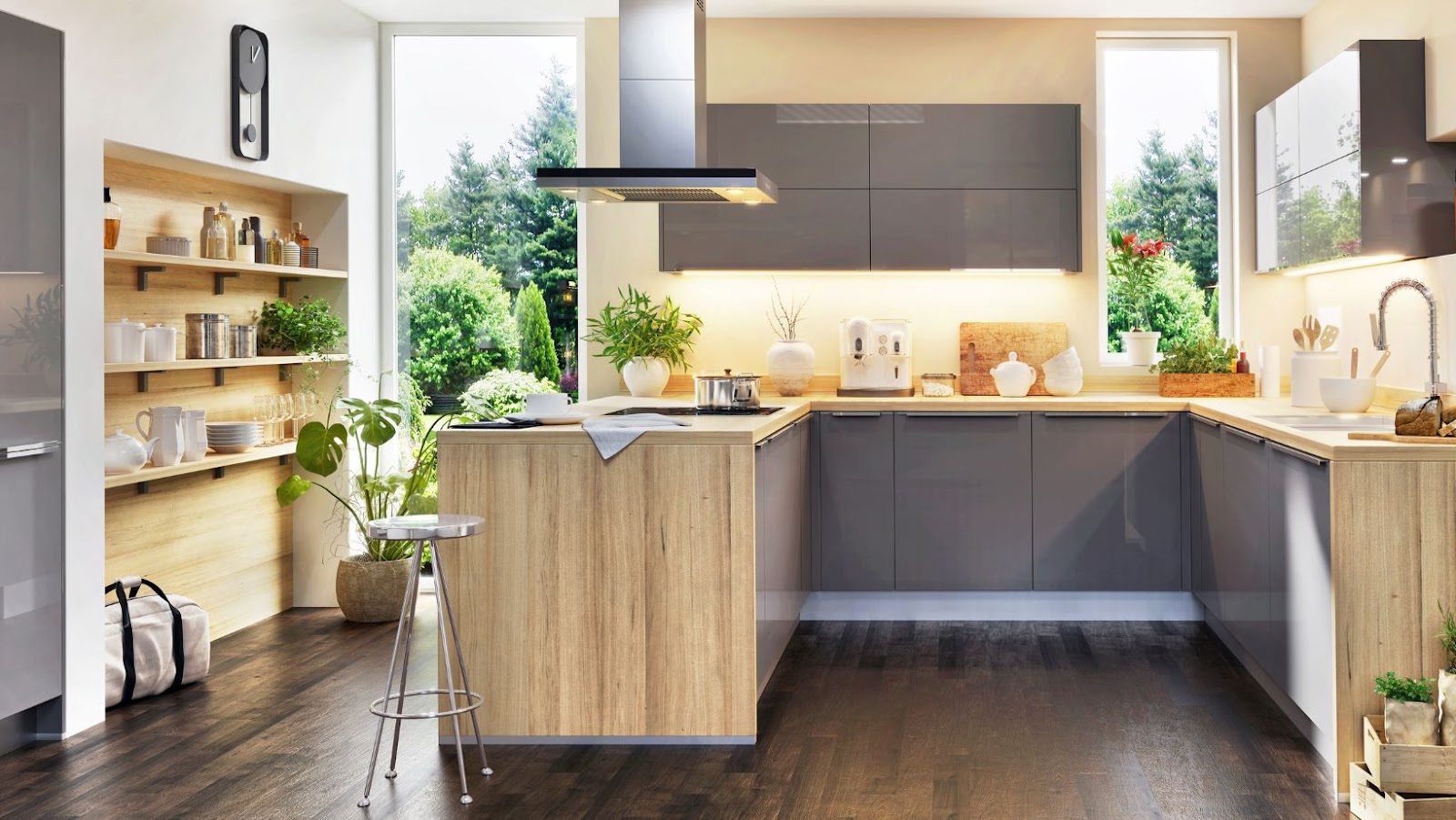 How to 500 diy kitchen remodel
When it comes to kitchen remodels, DIY projects can be a great way to cut costs and express creativity. A galley kitchen upgrade is no exception — with the right know-how, you can transform your space into a refreshed and inviting area for meal prep and entertaining. Below, we've outlined the advantages and disadvantages of undertaking a galley kitchen renovation on your own.
Pros of DIY Galley Kitchen Updates:
• You have complete control over the design – from style to materials, color schemes, and layout.
• This type of project generally offers good return on investment value when considering resale potential.
• If you are up for the challenge and take the necessary safety precautions when working with electrical components or plumbing fixtures, you can save money by tackling most DIY updates yourself.
• Without having to hire contractors coming into your home each day (which can require significant preparation), many of these projects are relatively easy to manage around existing work or family schedules.
Cons of DIY Galley Kitchen Updates:
• Depending on your experience level, these projects can be time consuming so be sure to set aside plenty of time for completion — one weekend won't necessarily be enough! Additionally, some tasks such as electrical wiring or plumbing installation may require permits in order to proceed legally. It is important that you familiarize yourself with local building codes before beginning a remodeling project in order to avoid any violations or potential problems down the road.
• Working with natural gas appliances such as an oven range or cooktop is generally not recommended for the inexperienced home handyman; if not installed correctly these items can present fire hazards or other environmental damage risks if not correctly handled by professionals. Be sure to research safety precautions thoroughly before beginning any type of gas appliance installation in your kitchen.
Small kitchen kitchen remodel before and after
For small galley kitchens, a remodel can provide increased space and functionality without a full kitchen renovation. A galley kitchen remodel is typically done in two parts: before and after. The "before" part of the process involves making use of the existing space by utilizing creative storage solutions, updating finishes, and repurposing items that are already in the room. The "after" part usually involves major structural changes like extending an area for more cabinets or counters or adding new appliances or fixtures.
Before remodeling, inspect the kitchen layout to determine any obstacles that prevent efficient use of space and workflow. Common problems include a lack of upper cabinet storage, insufficient counter space, inadequate lighting, overcrowded refrigerator/freezer setup, blocked countertops due to the stove's placement, shallow pantry shelves and limited shelving/storage options. Once these issues have been identified it's important to consider how they may be addressed in a cost effective manner during the remodel.
After examining the room objects such as furniture and appliances should be moved out so that walls can be painted and flooring laid if needed. New cabinetry may be installed to add extra storage as well as reconfigured countertops for improved function. Backsplashes may be added along with islands or bars for additional work surfaces. Next it is time to replace outdated fixtures like sink faucets or add new ones for convenience; this also helps improve overall efficiency within the kitchen design space as cookware does not need to constantly move around from one side of the sink to another when washing dishes as everything can then be done at one central location instead without needing extra movement across the kitchen section. Finally factors like appropriate ambient lighting sources must also take into consideration when finalizing all changes made within certain areas since these help users feel comfortable while performing tasks such as meal prepping – hence why investing in high quality bulbs & switches will bring many advantages towards any modern day family!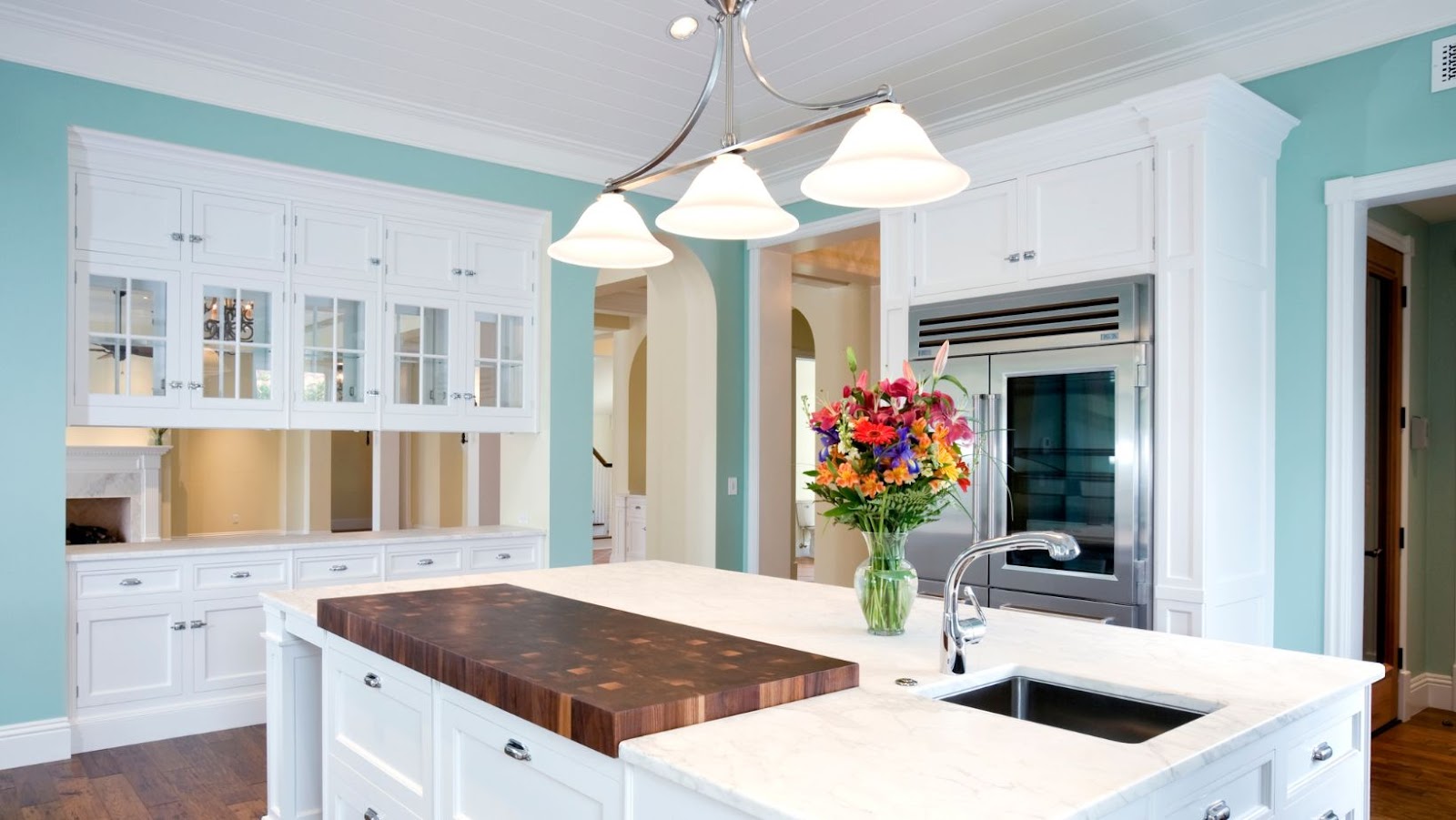 Open concept small kitchen remodel
One option in remodeling your existing small galley kitchen is to opt for an open concept. Open-concept means removing the walls and creating a multifunctional space that connects the kitchen to other adjacent spaces such as the living room or dining area. This can provide the benefits of increased natural light, a larger space feel, and more flexibility with furniture placement. While this design makes efficient use of a smaller area, it does require more furniture and appliances for optimal usability.
Along with these advantages come some potential drawbacks of open-concept small kitchen remodeling. For one thing, an increase in countertop space and appliances may overwhelm the relatively small size of the room. In addition to this, having an open concept design eliminates some privacy particularly when entertaining guests in your home that may not be comfortable around a full kitchen set up. Furthermore, if you work from home or participate in hobbies which require occasional use of larger appliances like stand mixers or electric ovens, then mantaining an organized workflow can be tricky due to lack of wall storage options.
Island kitchen remodel ideas
Island kitchens are great for larger remodeling projects, as they involve lots of open space and can be an excellent option for modernizing your kitchen. An underrated benefit of an island kitchen is that it's often significantly less expensive than an extensive renovation. There are a few cons to consider, however. Taking away storage space, lack of counter/prep space, and additional cost can all potentially be inherent with island kitchen designs.
Island kitchens typically involve removing several cabinets in order to make room for the large center island. This can leave you with much less storage than what you had with your previous design, so you may need to look into creative solutions for ensuring all of your kitchen goods have a designated place like pull-out drawers or wall shelving beneath the counter-top area.
An island setup requires a good deal more space than galley kitchens or L-shaped layouts; if you're pressed for tight quarters already, this type of layout won't be possible without eliminating even more existing cabinetry and taking up valuable walking area around the perimeter of the room.
As far as cost goes – depending on level of customization and quality of materials – kitchens that feature large islands lie on the pricier side in comparison to other basic designs that fit within smaller budget constraints. Depending on the size and scope of your project it might end up being worth it in terms of value – but this is something definitely worth considering before getting into additional renovation costs by remodeling a larger space like what would be involved with an island kitchen setup.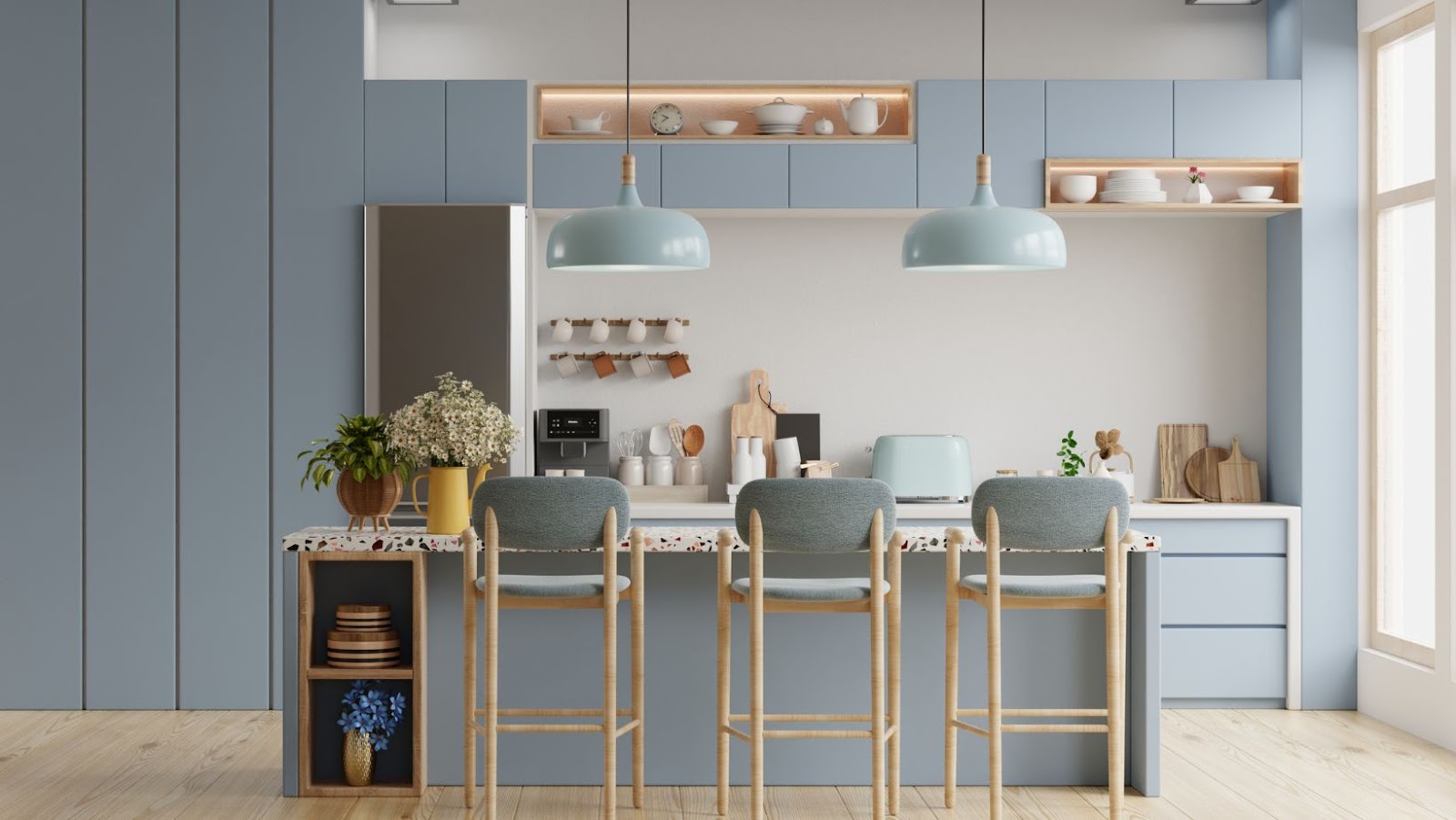 Before and after galley kitchen remodel
When you've decided to increase the functionality of a galley kitchen by remodeling it, it is important to consider the potential pros and cons of doing so. An experienced contractor can help you decide what type of remodel is right for your home and budget.
Pros:
-More seating: A galley kitchen can be transformed into an open concept where guests and family members can sit down while still in the kitchen area. This allows for more interaction between those in the kitchen and those in other areas of the home.
-Greater storage options: Taking advantage of cleverly designed cabinetry, appliance placement, and any existing space can help create additional storage opportunities that weren't previously available.
-Larger work areas: With careful layout planning, a once small galley kitchen area can become an expansive work zone that accommodates multiple tasks simultaneously.
-Improved airflow: Reducing clutter and properly placing ventilation systems helps ensure optimal air flow throughout the home which helps maintain freshness and comfort levels at all times.
Cons:
-Noise levels may increase: Opening up a galley kitchen allows sound to travel more freely through walls and doorways requiring special attention when it comes to reducing noise pollution in your home.
-Under utilization of space may occur when improperly planned or designed without sufficient consideration of how the space will be used regularly.
-Additions to existing structure may complicate renovations making them more complicated than necessary which could lead to cramping spaces that weren't intended for such uses originally.
Ideas for small kitchen remodel
Remodeling a galley kitchen poses special challenges due to the narrow space. However, there are some great solutions for modernizing and optimizing small kitchens that don't require a complete redesign. Here are just a few ideas for remodeling your small kitchen:
-Paint or wallpaper the walls – choose light colours to make the room appear more open, or brighter, bolder prints to create a more dynamic atmosphere.
-Replace cabinet doors with more compact options – opt for newer and more stylish flat-panel cabinet doors instead of the standard raised panels for an updated, modern look.
-Cut down on clutter – adding shelves or organizers can help you make better use of your cabinets and drawers as well as provide extra storage space.
-Update appliances – consider replacing old outdated appliances with energy efficient models that come in sleek designs and can add visual impact to your kitchen.
-Replace or reorient countertops – swapping out old countertops for new ones or reorienting existing counters can help you maximize space while allowing you to choose materials that best fit your cooking style and personal preference.
-Add task lighting – undercabinet lighting can provide ambient illumination while serving as accent pieces or task lights in high traffic areas like above the sink.
Kitchen remodel with white cabinets
For a traditional, classic look, many people choose to install white cabinets in their galley kitchen as part of the remodel. These light-colored cabinets will blend seamlessly into the existing decor and can help keep the room looking bright and airy.
Additionally, they can be easily repainted or refinished to give your kitchen an updated look. On the other hand, there is a downside to white cabinets: stains are more visible on this color, which makes constant cleaning necessary to keep them looking new. You should also consider that white often shows dirt or dust more easily than darker colors do.
It is important to weigh these points when deciding if installing white cabinets in a galley kitchen is the right design choice for you.
Small galley kitchen remodel
A small galley kitchen remodel can be an excellent way to make the most out of a limited space. Galley kitchens are found in many homes and are characterized by their open layout that offers limited counter space and one or two narrow passageways to navigate when working. A galley kitchen can be transformed into a functional, contemporary and even elegant living space with the right remodel.
Before starting on a galley kitchen renovation, it is important to consider the pros and cons. On one hand, this type of renovation is cost-effective due to the simple layout and lack of walls that must be knocked down. In addition, it helps to create an open concept look in the home that is aesthetically pleasing for those that entertain frequently. On the other hand, there may not be sufficient storage space for larger items like cookware, dishes or small appliances. Remodeling may also become difficult if certain parts of the room need certain attention due to age or wear and tear.
A good approach when beginning a small galley kitchen remodel is to identify practical needs first by considering any current problems such as inadequate lighting or lack of counter space before moving on towards decorative touches like paint color or tile design. It also helps to discuss budgeting and timeline with a trained professional so you have realistic expectations for your project's completion date.
Kitchen remodel ideas with island
The addition of an island to a galley kitchen is becoming increasingly popular, and for good reason. The open concept of a kitchen island between the counters creates more space, making it easier to move around and make meal prep quicker. Other benefits to consider include enhanced ventilation throughout the kitchen, as well as extra seating during family meals or when entertaining friends.
While there are certainly advantages to installing an island in your galley kitchen, there are also some drawbacks you should consider. Many islands require extra electrical and plumbing outlets, which can be expensive if they need to be installed throughout the room. There may also not be enough room for a full dining table or additional refrigerator or dishwasher with an island in place, restricting counter space or eliminating other design elements in favor of the new feature.
Purchasing pre-made islands can be costly as well — it's not uncommon for them to cost several thousand dollars — so if budget is a major concern this may not be the best option for you. Taking into account all these factors can help you decide whether adding an island to your galley kitchen remodel is worth the investment or not.
Traditional kitchen remodel ideas
When deciding to remodel, homeowners can opt for one of several traditional kitchen layouts, including a galley kitchen. Galley kitchens have several advantages, but they also come with some drawbacks that must be taken into consideration. Before committing to this type of remodel, it's important to weigh all the pros and cons before making a final decision.
Advantages of a galley kitchen: -This type of layout requires minimal planning because it's long and narrow, which allows the user to move freely between appliances while working on small tasks simultaneously; -Galley kitchens save space by using two walls instead of three or four; -Utilizing both walls increases workable countertop area as well; -When two people are working in the kitchen at the same time, they will not get in each other's way because everything is in reach.
Disadvantages of a galley kitchen: -This type of layout may leave less room for appliances due to its narrow shape; -There can be issues accessing items stored on upper cabinets or high shelves; -The lack of counter space can lead to cramped workspaces when preparing meals; -A lack of visual connection between the cooking area and dining or living areas may leave these spaces feeling isolated from each other.
RV kitchen remodel
For RVs, the space in the kitchen is especially limited and often times the standard layout known as a "galley kitchen" is employed. This space-saving design has a series of runs along both walls that are typically 4-5 feet wide, with cabinetry and counters on both sides, allowing easy access to all components of the kitchen while utilizing minimal floor space.
Galley kitchens have been around since the early 1900s and continue to be among the most popular RV remodel options because of its efficient use of small living quarters. However, there are some drawbacks that must be considered when planning a galley kitchen renovation. In addition to their popular efficiency, they can also come with potential problems like restricted access to appliances or workspace restrictions that may cause certain activities to be difficult or inconvenient.
Moreover, it is important to keep in mind how the galley style works best for those who crave an organized space; it would not always be optimal for RVers seeking a spacious, open-feeling area where larger groups can congregate around food preparation locations. Before deciding upon construction and design elements for your RV remodel project consider discussing pros and cons with local experts who understand RV specific needs and requirements as well as any building regulations specific to your location.