Are you dreaming of a kitchen renovation, but worried about the budget?
Remodeling your kitchen doesn't have to break the bank. With some careful planning and creativity, you can create a stunning new space within your means. Learn how to remodel your kitchen on a budget with this helpful guide.
Kitchen remodel cost
Remodeling a kitchen can be a large undertaking, with the total cost varying greatly depending on the changes you're making. Before you set out to remodel your kitchen, it's important to have a budget in mind as well as some ideas that will help make your money go further.
Here are some tips to keep in mind when creating a budget and planning for your kitchen remodel:
-Decide exactly what changes you want to make before investing any money into materials, supplies or labor. This will help you avoid unnecessary costs and plan for more important expenses. -Shop around for the best deals on materials and appliances. Check different stores and outlets, compare prices online and take advantage of sales when possible. -Look into alternative products that can provide the same benefits as more expensive options. For example, switch out hardwood floors for vinyl or laminate which can provide similar aesthetic appeal at a fraction of the cost. -Try DIY projects whenever possible to cut down on labor costs associated with professionally installed kitchen elements. -Consider reusing existing cabinets or furniture pieces instead of buying all new items to save money in the long run. -Research available tax credits and rebates when purchasing energy efficient appliances or fixtures; many government programs offer incentives to those who make their homes more eco-friendly!
Kitchen remodel ideas 2021
Remodeling your kitchen can add value to your home and provide a wonderful gathering place for family and friends. Updating the space doesn't have to be expensive. With some careful planning, you can design the kitchen of your dreams on any budget. Here are five terrific ideas for remodeling your kitchen in 2021 without breaking the bank.
-Paint: Total cost around $200-$500 depending on paint, primer, sandpaper, brushes and drop cloths purchased. The quickest way to change up your kitchen is by giving it a fresh coat of paint. Choose an on-trend color that complements other colors in the room or opt for a neutral color palette for timelessness.
-Hardware: Approximate cost from around $50-$120 plus installation time depending on materials and hardware styles chosen. New hardware is an affordable way to give your cabinetry an instant lift. Consider switching out tired old handles with ones that coordinate with the current look of your kitchen or opt for something completely new like nickel or stainless steel accents to give it a modern edge.
-Flooring: Typical cost fluctuates depending on size, materials and labor costs — approximate $2-$7 per square foot plus installation time. If you're going to do one major overhaul while remodeling, replacing old flooring should be at the top of your list because it will make all other sections look new again! Wooden floors let you enjoy traditional looks while tile gives extra durability when it comes to repairs and spills — laminate is the lowest cost option but should offer plenty of style with so many options now available!
-Lighting: Average cost between $100-$250 per fixture depending on material and design chosen There are lots of ways to update lighting in any room — consider swapping out hanging fixtures or table lamps for newer designs that better compliment colors already found elsewhere in your home décor scheme; alternatively add recessed lighting into ceiling areas as needed with simple DIY steps that should keep costs down even further!
-Fixtures: Estimated expense runs from $10-$150 depending upon type/style chosen Part of giving any room its personalized touch involves adding attractive fixtures such as shelves; sideboard cabinets; pot racks; decorative hooks and towel racks—plus even more creative ideas like wine racks or spice storage drawers which may take slightly longer investment but often provide beautiful results worth every penny spent!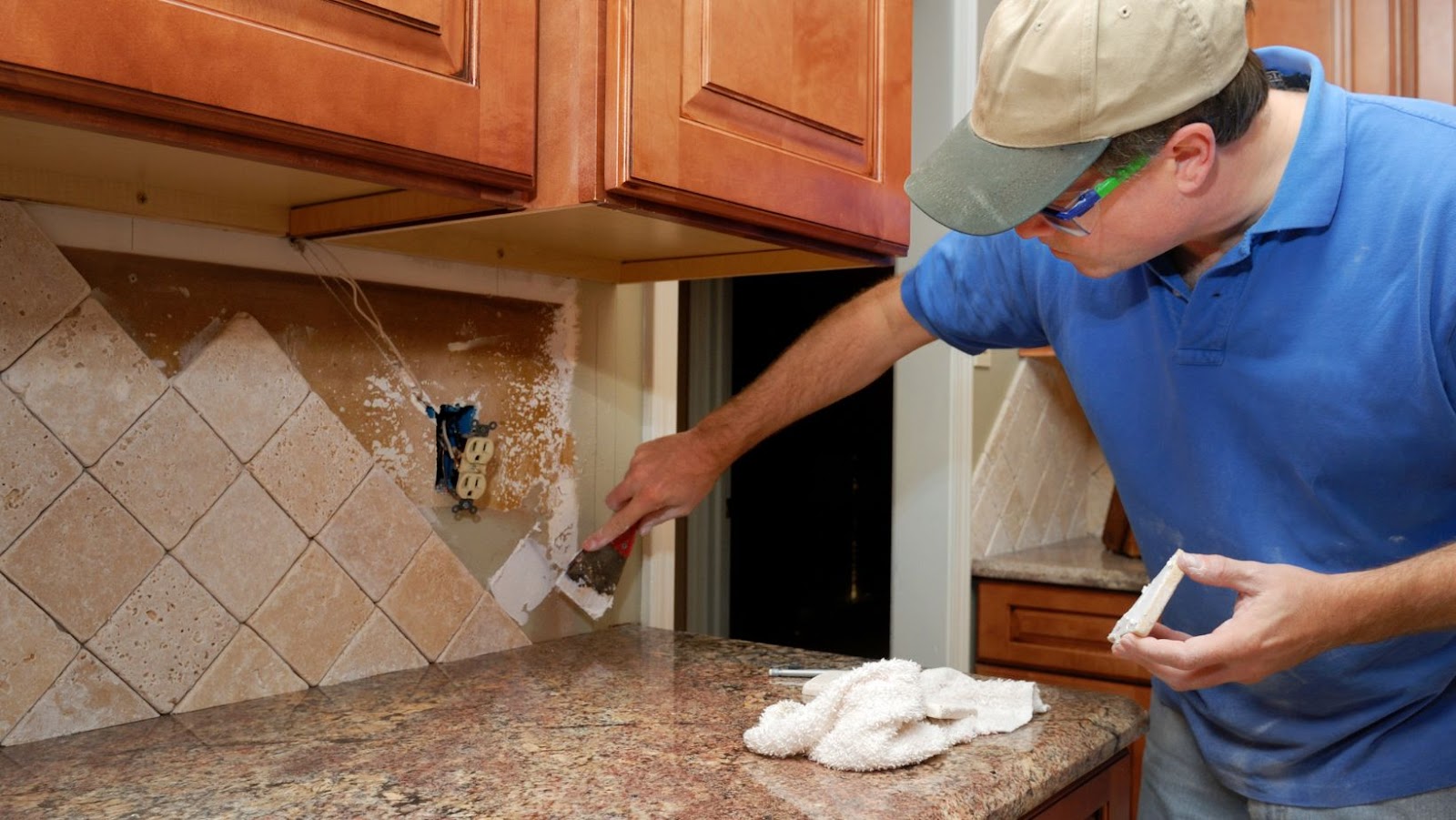 Remodel kitchen ideas
For anyone looking to spruce up their kitchen without breaking the bank, there are a few simple ways to make a space look more inviting and well-designed. Here are some tips for remodeling your kitchen on a budget:
1. Paint – Inexpensive and easy-to-apply paint can completely transform a space. Choose neutral tones for a classic look or try fun colors for something unexpected.
2. Materials – Consider using more affordable materials instead of going all out on expensive cabinetry and flooring. Laminate countertops can be used instead of granite or quartz, while wood veneers or treatments can be used in place of hardwood floors.
3. Cabinet Refacing – Cabinet refacing is an easy and cost-effective way to give old cabinets a fresh new look without having to buy all new ones. Plus, with this option you'll often get to keep the same hardware!
4. Lighting – Splurge on task lighting that will make it easier to do food prep or clean up in your kitchen, such as installing under cabinet lighting or recessed lighting throughout the space.
5. Appliance Upgrades – Small appliance upgrades like hand blenders, stand mixers, cooktops and ovens can give your kitchen an updated look for less money than buying all new appliances at once!
6. Hardware – A good way to update an existing style is swapping out door pulls and knobs for something unique yet classic that complements your existing color scheme—and you won't bust your budget doing it!
kitchen remodel ideas 2022
Usually, when it comes to remodeling your kitchen, the budget features prominently in the project. However, this doesn't mean that you should opt for a low-cost option. Rather, by investing smartly and making good design decisions, you can have a beautiful new kitchen on a budget. Honoring these few simple tips will help keep your remodeling costs down:
-Opt for quality finishes that can be changed with little effort and cost should trends change in the future
-Look for creative ways to make space appear bigger without having to enlarge it
-Think about rented or used items as well as DIY projects
-Focus on updated details such as cladding and handles which can transform your kitchen without breaking the bank
-Choose affordable flooring options like laminate or bamboo
-Keep an eye out for multipurpose appliances
By following these basic tips, you'll be able to remodel your kitchen on a budget of 2022!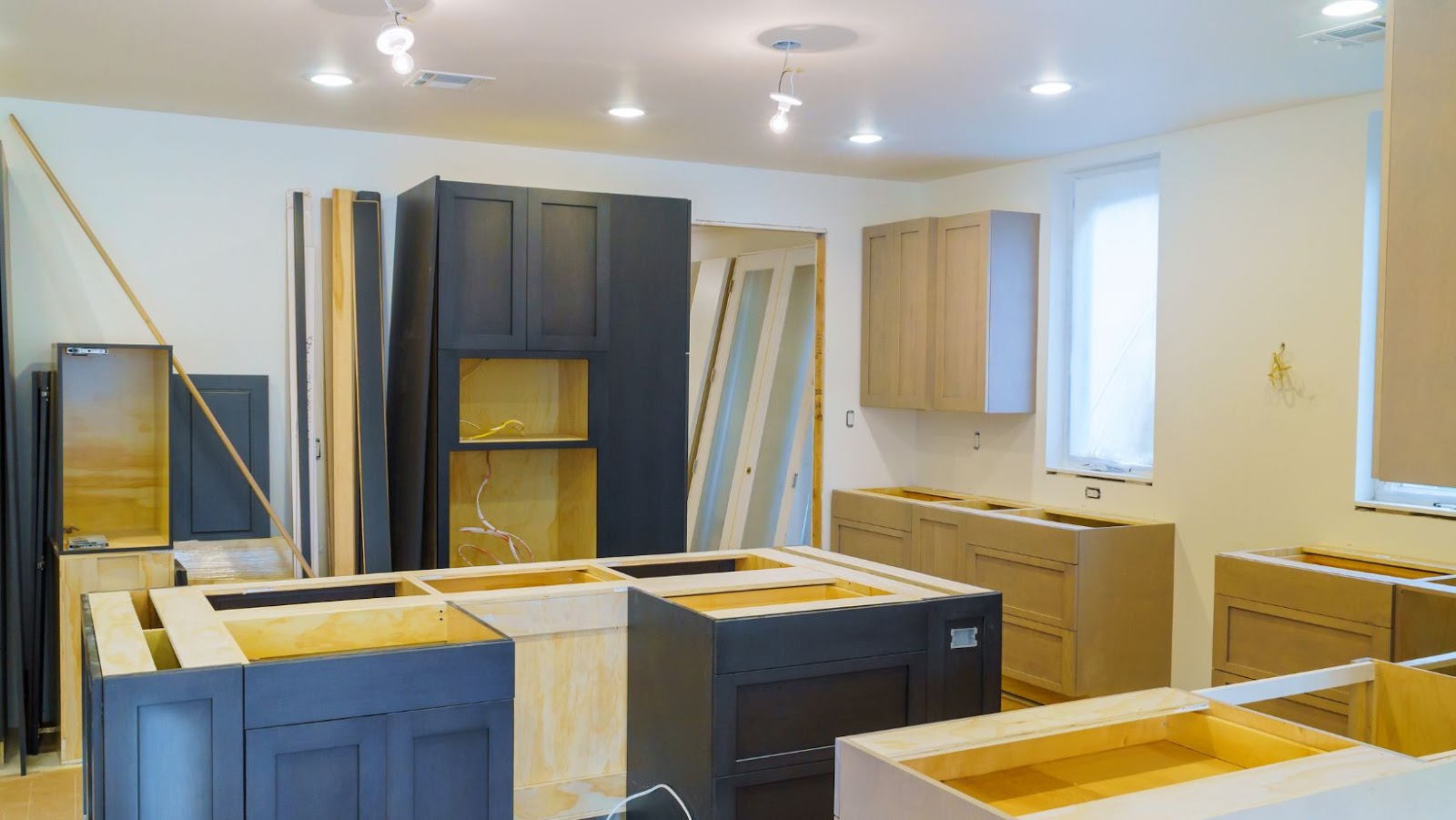 Kitchen remodel store near me
In order to save money while remodeling your kitchen, it's important to explore all the options available when it comes to shopping. Consider visiting local kitchen remodel stores near you as a first step. It's always helpful to speak with an expert in person who can provide cost-saving advice on materials, appliances, and local contractors. Plus, if you check out several stores in the area, you may find better prices on cabinets and other materials than online.
Once you've visited a few stores and have a list of materials in hand, you can make cost comparisons online. Investigate big box retailers as well as specialty stores for the best deals. In addition, talking with friends who have recently remodeled their kitchen can be a great way to get insider tips from people who have done it before.
Price shopping doesn't end with just supplies either – hiring the right contractor is key too. Obtain estimates from multiple sources and compare rates carefully before making any decisions. Doing so will help ensure that your project is completed within budget constraints and that the final product will meet or exceed your expectations!
Kitchen remodel stores near me
When it comes to remodeling your kitchen on a budget, it is important to shop around and compare prices. Fortunately, there are a multitude of stores near you that offer kitchen remodel supplies at competitive prices. Before buying anything, research the store and read customer reviews to ensure that you are getting quality materials and services at a good price.
At these stores, you may be able to find discounted cabinet doors, flooring tiles, faucets, lighting fixtures and more. Additionally, many of these stores offer design advice from their staff members who can help you make the decisions for your kitchen remodeling project.
In addition to physical stores in your area, many companies offer kitchen remodel supplies online with competitive pricing. Consider giving some of them a try! There are also apps available that provide digital 3D renderings of your design ideas so that you can visualize the space before purchasing any items for installation in your kitchen.
Kitchen remodel stores
When remodeling a kitchen on a budget, it is important to find stores that can provide quality products at competitive prices. There are many stores that specialize in kitchen renovation, and the right one will be able to meet your needs while still staying within your budget. Here are some tips for finding the best kitchen remodel store:
1. Do research to compare prices. Compare stores as well as individual items within each store in order to get the best deal.
2. Consider used stores when appropriate. In addition to new items, look for used options such as cabinets and furniture that may fit your design but cost less than their newer counterparts.
3. Check online resources for reviews of local retail outlets and determine which ones have the most satisfied customers when it comes to quality and price points for their kitcnen remodel options.
4. Whenever possible, visit the brick-and-mortar locations of potential stores before making a purchase to make sure they have products that meet your needs in terms of style, color, size, functionality and overall appeal.
5. Check out shop-at-home services available from certain retailers so you can get an idea of what's available before making a final decision about where you shop for kitchen renovation materials and appliances.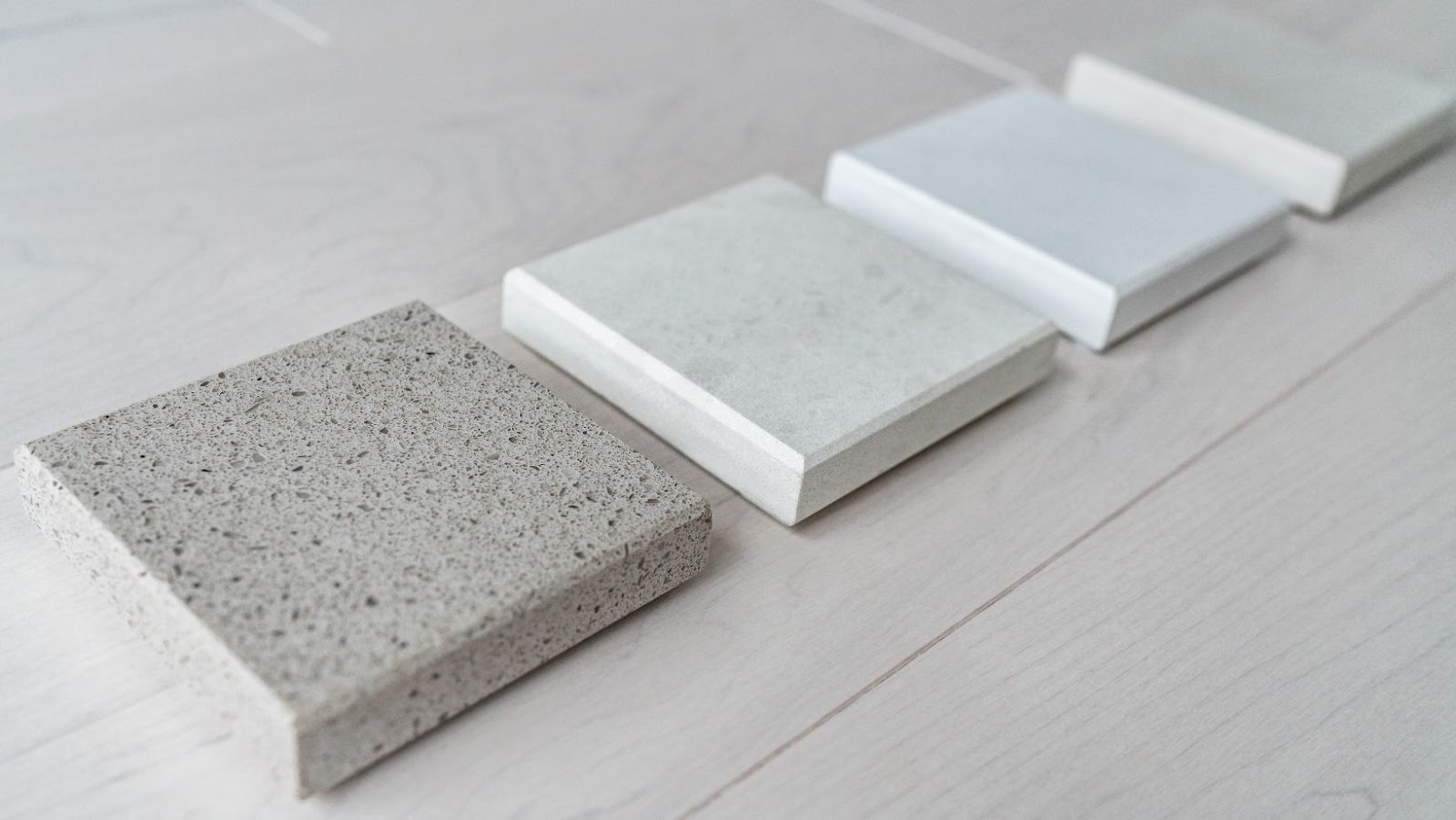 Milwaukee kitchen remodel
Cincinnati, Ohio, is home to some of the best kitchen remodeling contractors in the Midwest. When it comes to Milwaukee kitchen remodeling and bathroom remodeling, you can trust the professionals.
Kitchen remodels can be expensive, but we offer cost-effective solutions that can help you stay within your budget while transforming your Milwaukee kitchen and giving it a beautiful new look. Our certified contractors are experienced in all aspects of Milwaukee kitchen remodel projects and use high-grade materials that are reliable and long lasting.
We specialize in affordable design solutions that will fit into any size budget. From basic cabinet refacing to full scale transformations, our skilled technicians can make your dream kitchen a reality while staying within your budget. Whether you want to add an island or just update the cabinets, our team of experts can help you get the job done without breaking the bank.
Kitchen remodel store
Shopping for materials for your kitchen remodel can be daunting, especially when on a budget. First and foremost, plan ahead with a clear list of the items you need, including measurements to avoid overspending. Secondly, research where to shop for the best deals and choose wisely. Some stores will have better discounts than others.
There are few main stores worth considering when shopping for kitchen remodel materials on a budget:
Home-improvement Stores – These one-stop shops offer kitchen materials such as cabinets, countertops, lighting fixtures, paint colors and more in one location. They tend to offer better discounts and deals compared to larger retailers but lack selection in price range or particular styles of materials.
Big-box Stores – These store have everyday low prices, but they generally lack flexibility when it comes to returns or exchanges after purchase; however they may carry products at deeper discounts if you're willing to look around or wait for the right sale. They're also excellent places to buy appliances such as fridges and stoves due to their competitive pricing models and warranties offered along with them.
Specialty Stores – These stores target their markets specifically with higher quality products that tend not be found anywhere else in terms of selection or value offerings like warranties; however these items can be quite pricey compared to those found at Home improvement stores fees or big box retailers. Still this might be an attractive option depending on your specific needs as these stores are often more knowledgeable when it comes to specific materials and trends that could fit within a tight budget range depending upon your preference or design choices made during planning phases prior to shopping excursions.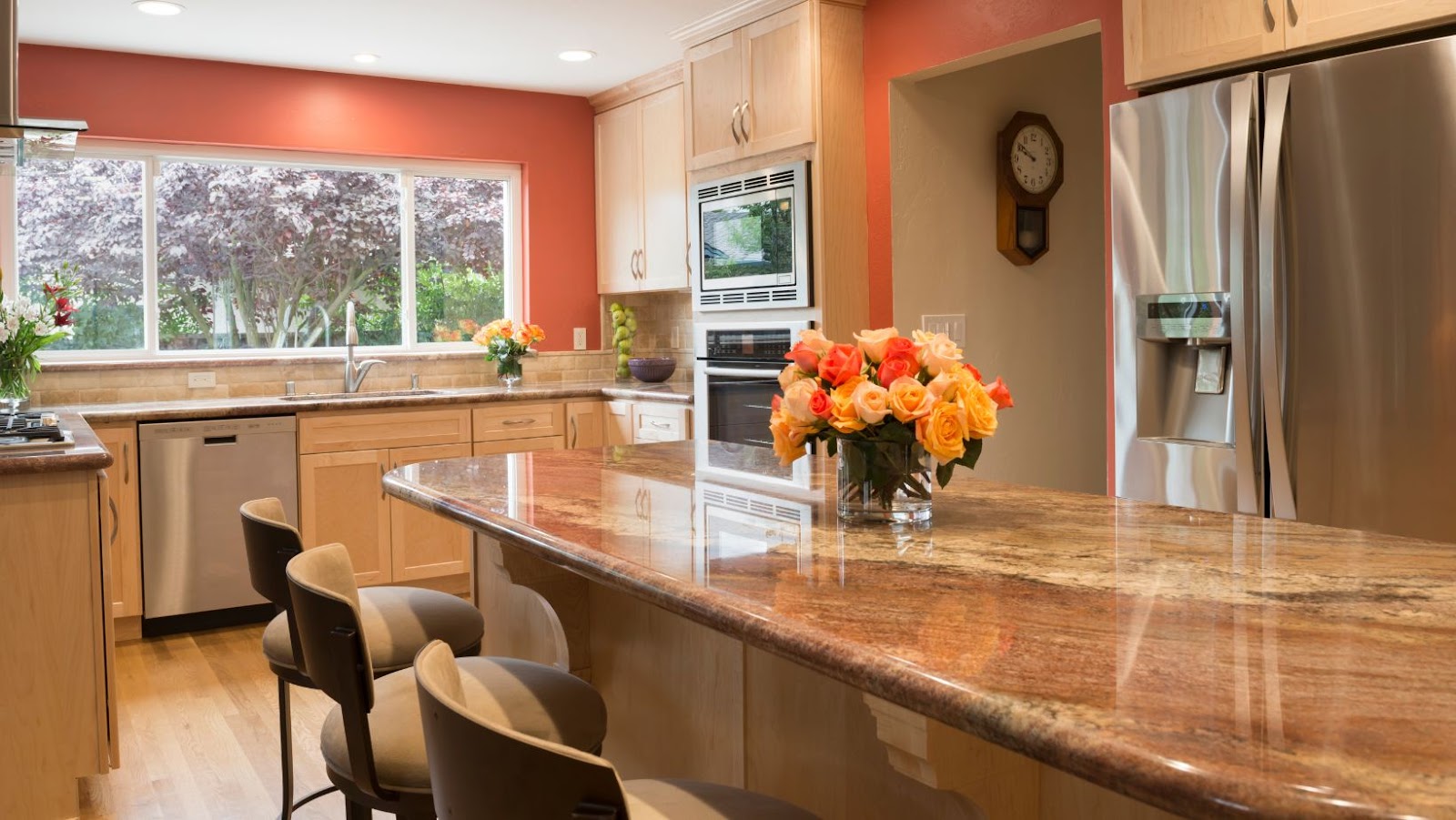 Homedepot kitchen remodel
Home Depot offers a variety of options to help you remodel your kitchen on a budget. Design consultants are available to answer questions, provide guidance, and create custom designs for your needs. They can also provide access to the latest product options from popular brands. Home Depot carries many budget-friendly products as well as higher-end items that can help make your dream kitchen a reality.
For those looking for do-it-yourself solutions, Home Depot has an extensive selection of cabinets, countertops, flooring, appliances, and sink and faucet fixtures that are easy to install with the right instructions and tools. When looking for DIY solutions start by considering the three biggest areas of expense: cabinets, countertops & appliances. Cabinets make up 40% of the total cost when remodeling a kitchen while new appliances are 12%, so it pays off to invest in quality materials here rather than cutting corners. Countertops can range from laminate to solid surface material so you may select something within your budget that still looks great without sacrificing durability.
To get started planning your home depot kitchen remodel visit their website or go into one of their store locations and meet with the professionals there who will be able to give advice about what options would work best for you based on your budget and needs. With careful planning, you can create a customized space within your budget parameters that looks wonderful!