Are you considering a kitchen remodel? From budgeting to design, this project can be daunting. However, with the right tips and knowledge, you can have the kitchen of your dreams!
Read on to learn some key tips for anyone considering a kitchen remodel.
Average kitchen remodel cost
When planning a kitchen remodel, it is important to consider the cost of materials, labor, and other related costs. The average kitchen remodel cost may vary depending on several factors such as the size of the room and type of materials used. On average, homeowners report spending around $25,000-$50,000 for their kitchen remodels.
The cost of a kitchen remodel will depend largely on the quality and quantity of materials used in the project. Popular materials used for countertops include marble, granite, quartzite and laminate. High-end appliances can add thousands to your overall budget. Other popular features include new cabinets and plumbing fixtures such as sinks or customized faucets. Labour costs can also run up into the thousands; hiring a qualified contractor or experienced handyman will help ensure that your kitchen is completed according to code and looks great when completed.
The total cost of a kitchen remodel may also be affected by local taxes and permits specific to your region. Make sure you research what paperwork you need to proceed before starting with any kind of construction in your home; if you find yourself in over your head with governmental paperwork feel free to contact a professional who would be able to assist with this process. Before making any decisions about materials or labour costs make sure you have taken into consideration these additional costs factor into the equation when it comes time to determine exactly how much you can afford for your dream project!
Kitchen remodel ideas 2021
For those who are considering a kitchen remodel, 2021 brings an array of exciting new ideas and trends to consider. From the efficient and practical to the luxurious and indulgent, modern kitchen design offers homeowners a variety of options for adding functional beauty to their space.
From an interior design perspective, it's important to understand that a kitchen remodel is an opportunity to create a cohesive look and feel throughout the room from ceiling to floor. Therefore, choosing materials and décor wisely is essential for ensuring that the overall effect will delight you and your guests. Here is a list of popular kitchen remodeling ideas to consider when deciding which components you would like in your own space:
Upgraded Cabinetry – Sleek cabinetry made with warm woods offer plenty of storage possibilities while bringing inviting texture into any room.
Open Concept Layout – Create perfect flow in the room by removing walls or barrier pieces no longer needed between certain areas in your kitchen.
Updated Backsplash – Tile backsplashes add unique interest while protecting walls from stove splatters so they remain looking beautiful throughout years of use.
Smart Appliances – Enhance convenience by installing smart appliances into your updated space for added connectivity features such as remote control options or automated settings depending on what you need most from each device.
Incorporate Natural Materials – Consider either natural stone countertops or reclaimed wood flooring for eco-friendly statements that tie any room together harmoniously without missing out on functionality; marble adds timeless elegance as well as additional resistance against wear and tear over time when sealed correctly with waterproof sealers once every few years.
Last but not least; don't forget about special task lighting features in order for you to enjoy improved visibility meanwhile using key appliances such as refrigerators or ovens alike; these include task lights under cabinets which can further extend luxury within your interior design too!
Kitchen remodel ideas 2021
The kitchen is the most used area in any home and therefore, it is important to create a kitchen that is both visually appealing and functional. 2021 trends in kitchen remodeling incorporate new colors, technology, and design features that allow homeowners to make their space both inviting and efficient.
Designs are becoming more modern, with softer colors replacing classic colors like black or white. New materials for countertops and cabinets such as ipe wood won't scratch or break easily. Homeowners are also integrating increased convenience and technology into their kitchens with smart appliances, multi-functionality controls, electronic payment systems, automated lighting control systems, induction cooktops and hidden charging areas for electronics.
Aside from modernizing the kitchen's design elements one should also consider ways to maximize efficiency. For instance; introducing Smart Zone Cooking to allow simultaneous heating of several zones within one pan as well as Wall Construction Zones that allow homeowners to adapt their kitchen configuration over time by changing the locations of cabinets or appliances while not changing essential plumbing lines nor electrical circuits. With these configurations, cooking zones with customized heights become possible allowing the cooking surface to adapt the user's height preferences. Changing or adding parts within a zone doesn't require a major overhaul but rather simple changes due to removable connections yet still offering enough stability when needed for heavier loads such as prep work on bigger cutting boards or heavy pots etcetera.
Styles vary considering municipality regulations as well as other factors like budget but 2021 has opened many doors in terms of style options all while incorporating convenient technology solutions into your space, making it optimal for daily living use!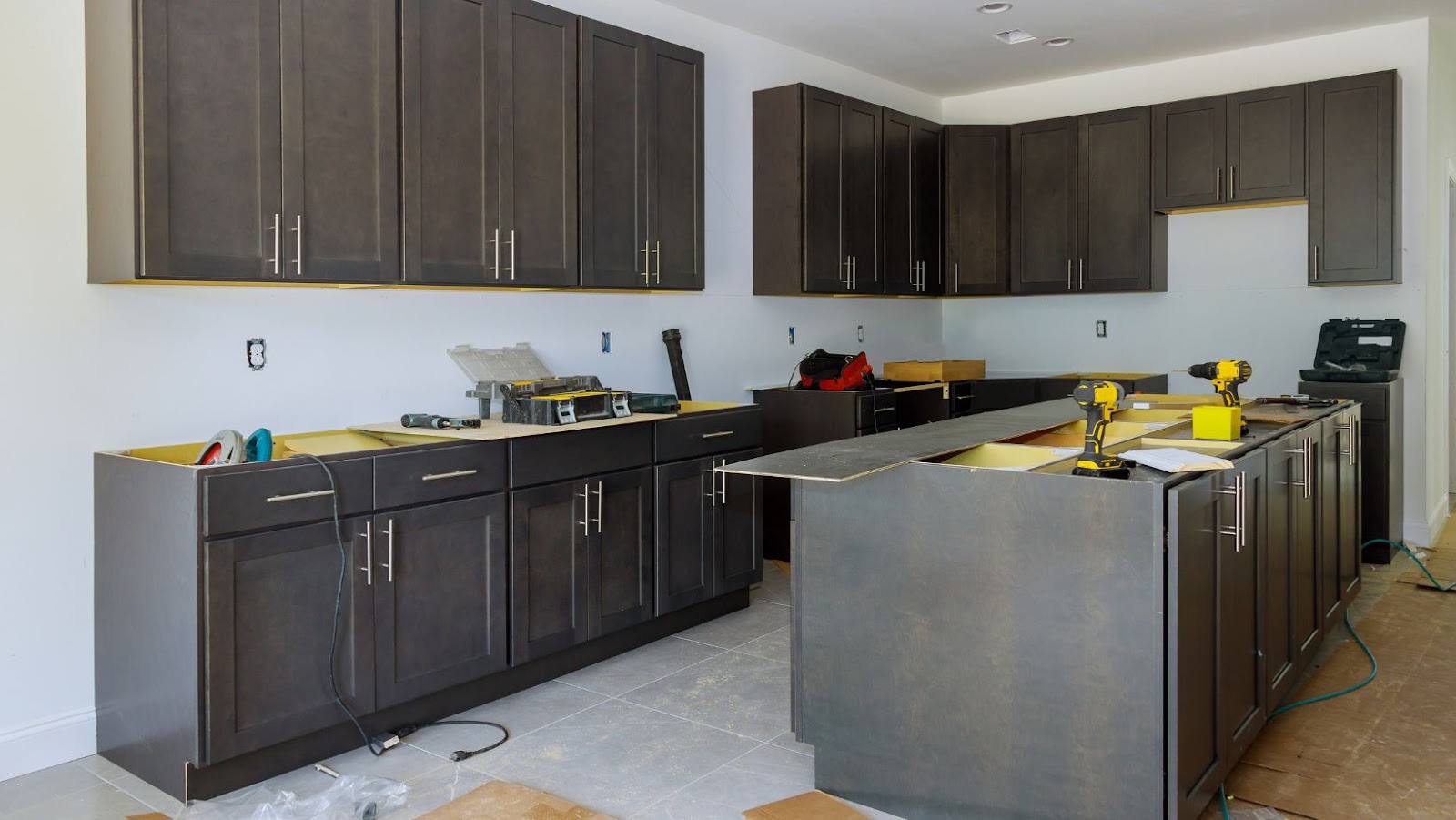 Cost of kitchen remodel
The cost of a kitchen remodel depends on the size and scope of your project, as well as the materials and products you are using. Due to the significant financial investment required, it is important to plan ahead and create a budget before beginning your renovation. There will be numerous variables that will influence the overall cost of your kitchen renovation project, including:
-Labor costs: Professional labor can add up quickly, so it's important to factor in costs for contractors who may specialize in electrical work, plumbing work or tile installation.
-Materials: Construction materials such as drywall, paint and flooring all add up quickly. It is important to compare prices and consider viable alternatives when looking for ways to save money.
-Cabinets & Countertops: Cabinets and countertops play a large role in establishing the overall aesthetic of your kitchen, so selecting quality materials that fit with your design is essential. Higher end models often offer more durability than their lower price counterparts.
-Appliances: Quality appliances can be expensive but are worth the extra cost if you want reliable performance that lasts for years. You should also expect ongoing maintenance costs associated with keeping these machines running smoothly over time.
Kitchen remodel ideas 2022
The kitchen is often the heart of the home and serves many different functions, so when it's time to remodel or update your space, it can be an exciting opportunity to explore fresh ideas with a designer. Whether you are looking to maximize storage and workspace or create a stylish area for family and friends to gather, there are countless possibilities for kitchen remodel ideas in 2022.
To help you get started on your kitchen renovation journey, here are some popular trends that you might want to consider:
-Install smart storage systems – Smart storage units such as sliding drawers can help organize all of your small items while offering easy access while cooking. Other space-saving solutions include adding cabinets up to the ceiling, utilizing corner space with Lazy Susans and adding custom shelving wherever needed.
-Choose natural materials – Natural materials such as wood and stone add warmth and texture to any room and will last for years. Wood is timelessly classic look that pairs well with most styles, while stone countertops add an upscale touch as well as durability and protection from heat.
-Go green – Introducing eco-friendly elements into a kitchen's design such as low flow faucets or cork flooring not only saves on water consumption but helps reduce energy costs as well. Additionally, focus on using paint with low VOC (Volatile Organic Compounds) content which are less harmful for our health and easier on the environment.
—Create an open plan — Open plan kitchens can go a long way in making indoor spaces feel larger. Floor plans that open up onto common living areas allow natural light flows through the entire house helping make everyday tasks more enjoyable while bringing families together during cooking time.
—Create zones — To make sure there is enough room within your kitchen design create visual separation between zones like the cooking area or sink zone by adding a carpet piece or simple tiled border around it just like in commercial kitchens where chefs need their own "stations" because these visuals give us cues of how this space should be used
By keeping these trends in mind during your next remodel project you will have everything needed for a successful design rehaul that includes both form & function!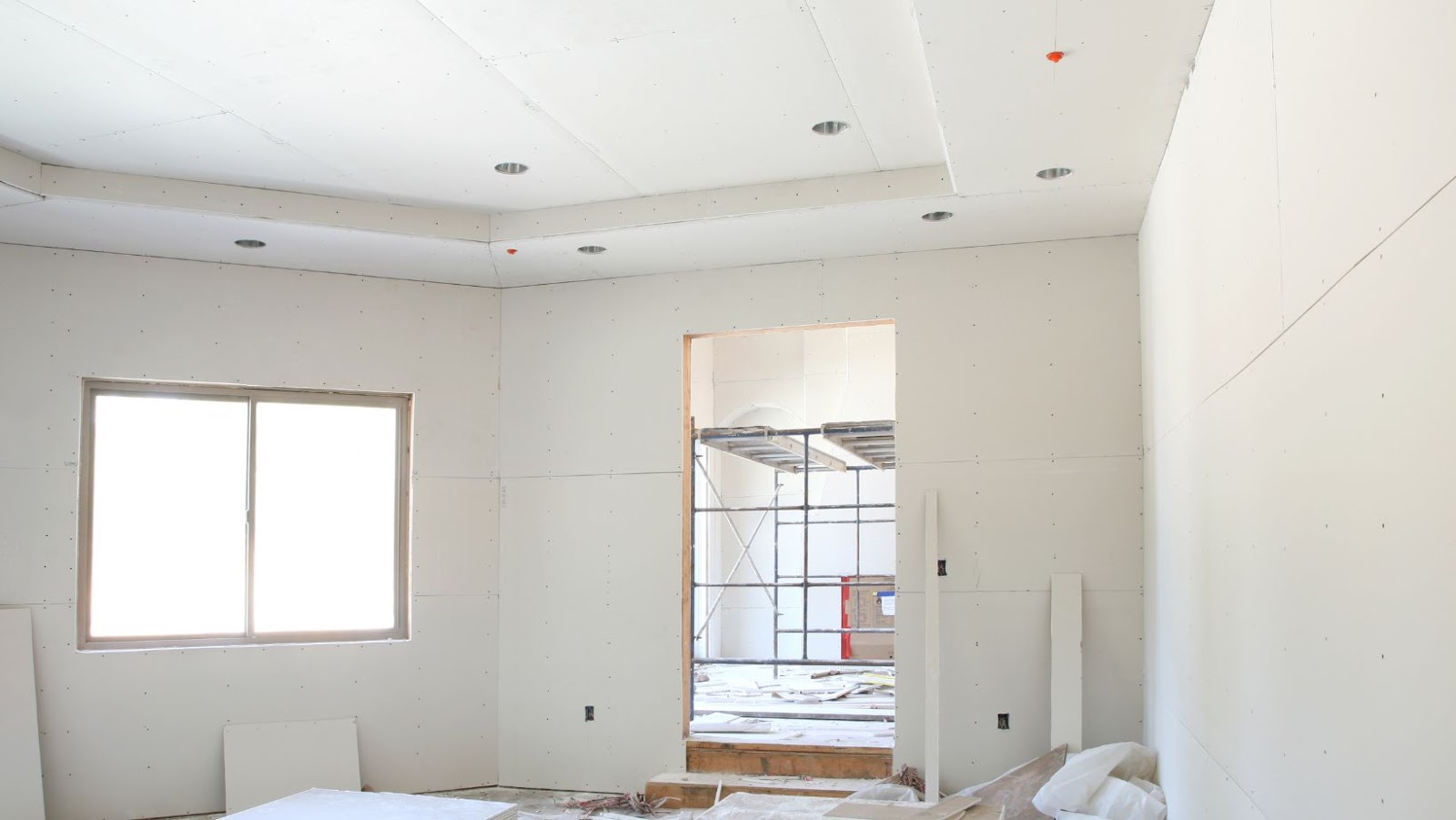 How to 500 diy kitchen remodel
The kitchen is often called the "heart of the home," and for good reason. It's a place to share meals, spend time with family, entertain guests, and sometimes even double as a workspace. When you plan to give your kitchen a facelift, you may be tempted to call in an expensive contractor for help. However, remodeling your own kitchen can be a great way to save money and get the exact look you want.
DIY kitchen remodels are possible with any budget — even if it's just 500 dollars! With careful planning and strategic shopping, it is possible to transform your outdated or cramped cooking space into something entirely new and unique. Before beginning your project, gather inspiration from books or online sources such as Pinterest or Houzz. Here are a few tips to help you get started:
1) Start small: Begin by focusing on one area at a time — like replacing outdated cabinet hardware or painting the walls — instead of trying to do everything at once. That way, it will be easier to stay within your budget and complete shifts in stages instead of all at once.
2) Shop wisely: Seek out discount options when shopping for supplies — take advantage of any clearance sales or seasonal offers from stores like Home Depot or Lowe's that sell hardware and appliances needed for the remodel.
3) Get creative: Splash some DIY spirit into your redesign by mixing up different styles that cost less than designer labels but still give your kitchen a high-end feel. For example, couple vintage items with contemporary elements like granite countertops for an eclectic touch that can't be replicated elsewhere.
4) Think ahead: Consider any future changes you may want to make when planning out how components will fit together and how they will interact with existing elements of design such as cabinetry or flooring material so that plumbing is easily accessible if ever needed in the future without tearing down walls unnecessarily.
Open concept split level kitchen remodel
For those planning a kitchen remodel, an open concept split level kitchen remodel can be an option for expanding usable space and enhancing the style of your home. This type of floor plan is achieved by removing walls, connecting upper and lower living spaces of a home that are at different levels or heights. This allows the living spaces to be more accessible and allows natural lighting to become more available throughout the room.
Open concept split level kitchen projects provide a wide range of options to suit any lifestyle needs or budget constraints. Basic tips and advice when considering such a project include finding an experienced contractor who understands your desired outcomes, planning ahead for permits and inspections, taking accurate measurements for equipment such as fridge freezers or ovens, allowing for adequate ventilation, following building codes related to electrical outlet placement and plumbing lines, setting up adequate lighting ,and choosing materials that are functional as well as pleasing to the eye.
Remember that while these types of kitchen upgrades add value and usability to your home they also require careful planning throughout their entire lifecycle to ensure that all safety concerns are addressed during both construction and use. By taking the time up front to consider all possibilities ahead of time you will ensure that your end result is one that meets your needs both functionally and aesthetically.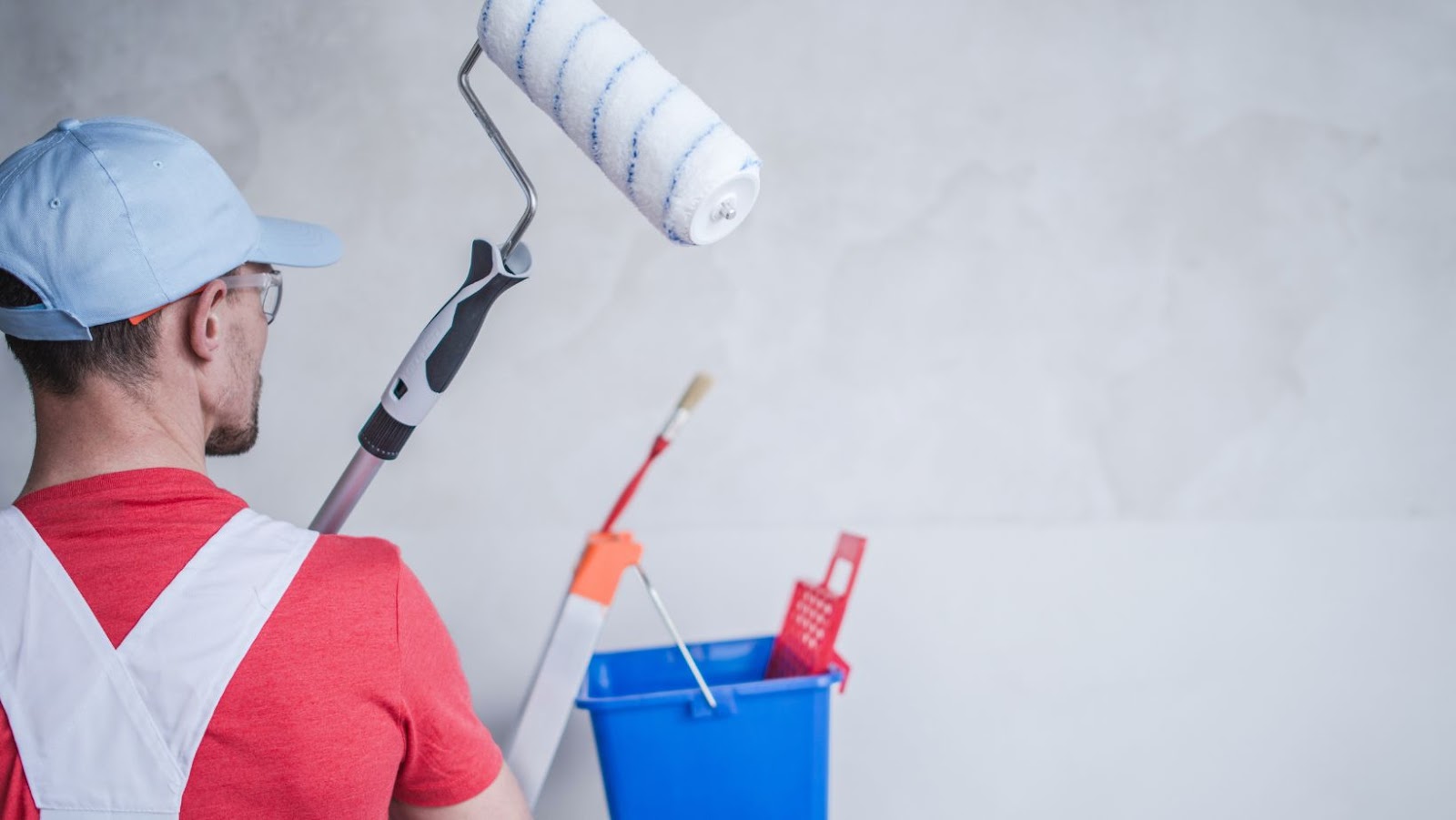 Steps to kitchen remodel
Remodeling a kitchen can be an exciting and rewarding experience. Taking on a kitchen remodel requires careful planning, budgeting and making decisions that connect the space with the rest of your home. Here are some of our tips and suggestions to ensure your remodel is successful, stress-free and creative.
Steps to Kitchen Remodel
1. Identify Your Goals: Before you begin exploring options for your kitchen remodel, it's important to identify what you'd like to accomplish with your project. Take into consideration how you currently use the space and what features may improve or change your daily interaction with it. Do you need more counter space for cooking or want an island for entertaining? Make sure to prioritize goals so that you can focus on completing them first within the allotted budget for the project.
2. Research & Gather Ideas: Gathering ideas from magazines, websitesand home improvement stores provides insight into different design possibilities for your project. You'll get a better understanding of materials, styles and even creative ideas that could influence the outcome and aesthetic of your entire remodeling experience.
3. Develop a Budget: Creating and managing a realistic budget are key elements when planning a renovation project. Consider spending 10-15% of the value of your home on a kitchen renovation as well as adding in any extra costs that may occur during construction changes or delays such as eating out several times during each week due to lack of useable appliances in the existing kitchen area or changes in material costs due fluctuations in markets these are all areas where cost overruns can occur unexpectedly so it's important to addin those areas when establishing a kitchen remodel budget..
4. Hiring Professionals: Working with experienced professionals who specialize in kitchens is essential when taking on any size of redesign project because they're able to advise based on their knowledge and expertise standards and suggest alternative approaches that work better than initial plans which can also help keep projects schedules and costs within limits when compared against do-it-yourself approaches.. This can include contractors specializing in cabinets, countertops., flooring, lighting, plumbing etc.]
Steps for kitchen remodel
Now that you've decided it's time to remodel your kitchen, where do you start? Many homeowners find the process of a kitchen remodel to be overwhelming, but if you go about it systematically, it can be relatively simple. These steps will guide you through the process:
1. Research: Take some time to research the design options available. Gather photos of kitchens that appeal to you and visit local showrooms and suppliers for ideas. Look into materials, styles, and trends that might suit your individual needs and lifestyle.
2. Measure: Proper measurements are essential for successful kitchen remodeling. Measure all elements in the room so that when you are ready to order materials and appliances, they fit correctly with no need for alterations or costly returns.
3. Develop a plan: Create a timeline for when each stage of your project should be completed so that everything runs on schedule from start to finish. Include specific details in your plan such as what hardware finishes and color scheme fit best with the overall look and feel of new kitchen design.
4. Budget: Set a realistic budget based on what was discussed during your initial research phase along with any unforeseen costs associated with the project like cabinetry installation or tile repair. Be sure to factor in additional expenses like furnishings or decoration costs as well as any labor involved during construction
5 implementation: Now comes the exciting part – committing to action! Choose top-quality items such as flooring, cabinets, windows, light fixtures etc., bring in subcontractors if needed and shop around for best pricing on materials while not compromising quality just because something is cheaper
6 Final Touches: With everything installed up – decorate! Hang window curtains, frames or add furniture pieces like seating areas or tables (if there is space) Bring in accessories such as plants pots and decorations – anything goes!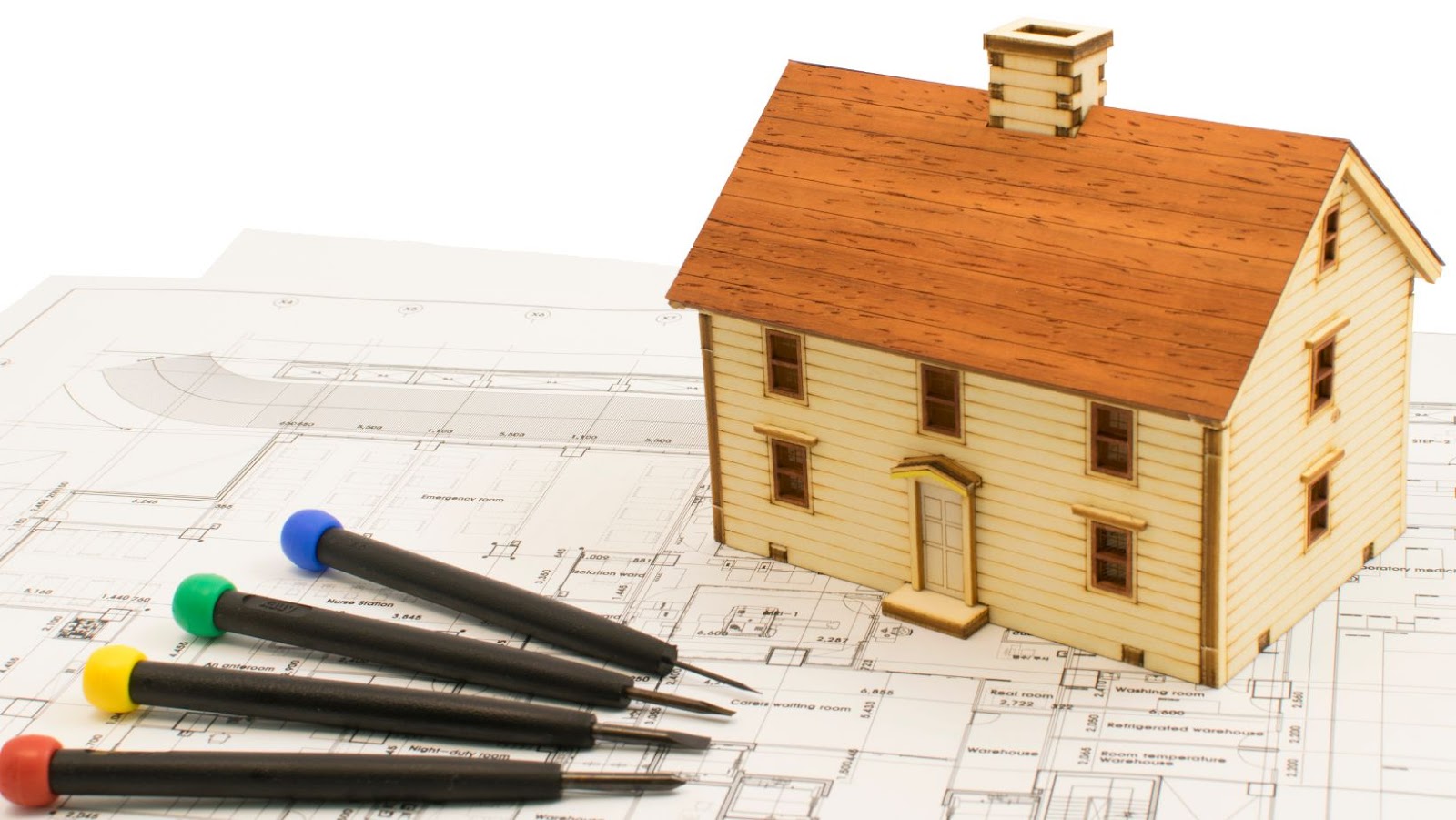 Kitchen remodel ROI
When considering a kitchen remodel, one of the key questions that many homeowners ask is what kind of return on investment (ROI) they can expect to receive. To calculate kitchen remodel ROI, it's important to understand the factors that contribute to an increase in home value after a remodel. Generally speaking, kitchens that have updated features, such as fresh paint colors, new appliances and modern amenities will add more value than those with outdated features and lack of storage capabilities. Additionally, if the home is located in a highly desirable area with strong real estate values, then the ROI will likely be higher than in less desirable areas.
Furthermore, professionals can also advise on energy-efficient appliances and smart design elements which may help to reduce utility bills and meet homeowner needs over time. Formal evaluations by contractors can provide detailed estimates of potential return on investment from a kitchen remodel project so homeowners can make more informed decisions about their investments. Ultimately, there are a variety of ways for calculating kitchen remodel ROIs based on both tangible and intangible factors including location desirability, unique materials used during the build-out process, installation costs associated with new fixtures or cabinetry as well as energy-efficiency benefits associated with energy-efficient appliances or sustainable building practices.
ROI kitchen remodel
Remodeling your kitchen can have a very high return on investment (ROI). In fact, annuual resale value surveys show that kitchen upgrades are the most profitable home improvement you can do. This is because kitchens and bathrooms are typically the hardest-working rooms in a home and they need to be attractive and up-to-date to get optimal offers when it comes time to list your home.
To ensure that you get the highest ROI, make sure you know what features appeal most to buyers in today's market. This includes updated appliances, open floor plans, countertops that show off premium materials like quartz or granite, plenty of storage options, energy efficient windows and doors, accent lighting or lighting fixtures that can be switched between warm/bright light settings.
Choose wisely when selecting materials for your kitchen remodel as well. Generally speaking, mid-level materials will give you the best return for your money without sacrificing quality. Make sure you get high quality cabinets with an array of customization options; don't forget about the details such as hardware and trim pieces too! When it comes to surfaces like countertops consider popular materials like quartz which come in a wide range of price points but require little maintenance for maximum benefits.
Once everything is installed properly you should expect no detail has been overlooked. Ensure quality installation by using professional contractors who specialize in kitchen remodels. Good contractors will come equipped with experience from tackling dozens of similar projects; they'll know how construct wise long lasting designs while keeping an eye on the budget. Additionally they'll know how to navigate complicated permit processes if necessary to help ensure success during any inspection or resale situation going forward.
Midcentury kitchen remodel
Midcentury-inspired kitchen remodels are becoming more popular as homeowners look for ways to update their home with timeless designs. These modern renovation projects can give your kitchen a unique and sophisticated look without breaking the bank. When it comes to midcentury kitchen remodels, there are infinite design possibilities! Here are a few tips for anyone considering a midcentury kitchen remodel:
Start with the basics: Your midcentury-style remodel will likely include classic elements that are still in use today, such as cabinetry, built-in appliances, vintage tile and countertops. You can choose to make all of these elements modern or keep some of them classic.
Go bold: Midcentury style is all about mixing bold colors and patterns that draw attention and make a statement. Feel free to play around with texture, color, pattern and shape when selecting materials for your space.
Invest in quality materials: One of the great things about midcentury design is its focus on high-quality materials and construction techniques. Invest in durable pieces — they'll last longer while helping you achieve the unique midcentury look you're after.
Make sure it's functional: While form is important in any successful design, don't forget about function when designing your updated kitchen space — use cabinets that allow for easy access to everyday items so you can find them quickly! Additionally, consider installing a few extra features like an island for prep work or additional storage options that help create an efficient work area within your new layout.