Are you looking to add a modern flair to your kitchen without breaking the bank? You're in luck – here are 10 ways to transform your kitchen on a budget.
Get creative and enjoy the process of making your kitchen a space that reflects your style!
Kitchen remodel cost
Remodeling your kitchen can be an expensive endeavor, but it doesn't have to be. There are many tried and tested ways to give your kitchen an upgrade without breaking the bank. Here are ten cost-effective techniques to help you transform your kitchen while still staying within budget.
1. Paint: A simple coat of paint can do wonders for a tired kitchen. It's also relatively easy and inexpensive to do yourself, making it a great DIY project that is sure to add some new life into the room.
2. Cabinets Facelift: To reinvigorate cabinets that are looking a little worse for wear, consider giving them a facelift with some bright new hardware and color accents. This will make them look like new again without having to buy brand-new cabinets.
3. Change Lighting Fixtures: An old or outdated light fixture in the kitchen can instantly make the entire room look drab and dulled down – but updating lighting fixtures is an easy way to make sure your kitchen feels vibrant and inviting again! Look for fixtures that complement the style of your home for best results.
4. Replace Countertops: If you're looking for more meaningful changes in your remodel project, countertops might be just what you need. Choose something sturdy yet stylish like granite or quartz countertops – they'll provide lasting value without breaking the bank too much!
5 . Hang Shelf Systems: Take advantage of unused vertical walls by hanging up some floating shelves or wall shelf systems – this adds extra space for decorations or functionality in general! Be mindful however, these should be hung up with care so as not to cause damage to walls or ceilings over time!
6 . Add Backsplashes: Backsplashes have been around since ancient times, providing extra detailing as well as protection against splashes and spills in kitchens – choose from tiled backsplashes that come at a variety of price points depending on material preferences!
7 . Change Out Faucets & Sinks : Faucet & sink replacements can often be done quickly while adding modern flair into any kitchen – choose wisely when shopping around online or at local home renovating stores though, depending on the types of materials used – stainless steel pieces often last longer than white plastic options!
8 . Install Open Shelving: Open shelving systems add character and charm (and extra storage space!) into otherwise empty walls – these are highly customizable so feel free to mix & match different sizes/styles together until you reach desired visuals/functionality goals!
9 . Update Appliances : Chances are that older appliances may take more energy than newer models – replacing outdated models with energy efficient alternatives may save you both in energy costs & water bills down the line (perfect if you've been thinking about making those changes anyways!)
10 . Choose Multifunctional Furniture Pieces : Last but not least, investing in furniture pieces that can serve multiple purposes always helps keep budgets in check while also promoting practicality! Consider adding small dining tables/islands/rolling carts into kitchens as multifunctional alternatives with lasting value – all perfect if one wants extra seating/storage options without added clutter around house interiors any time soon !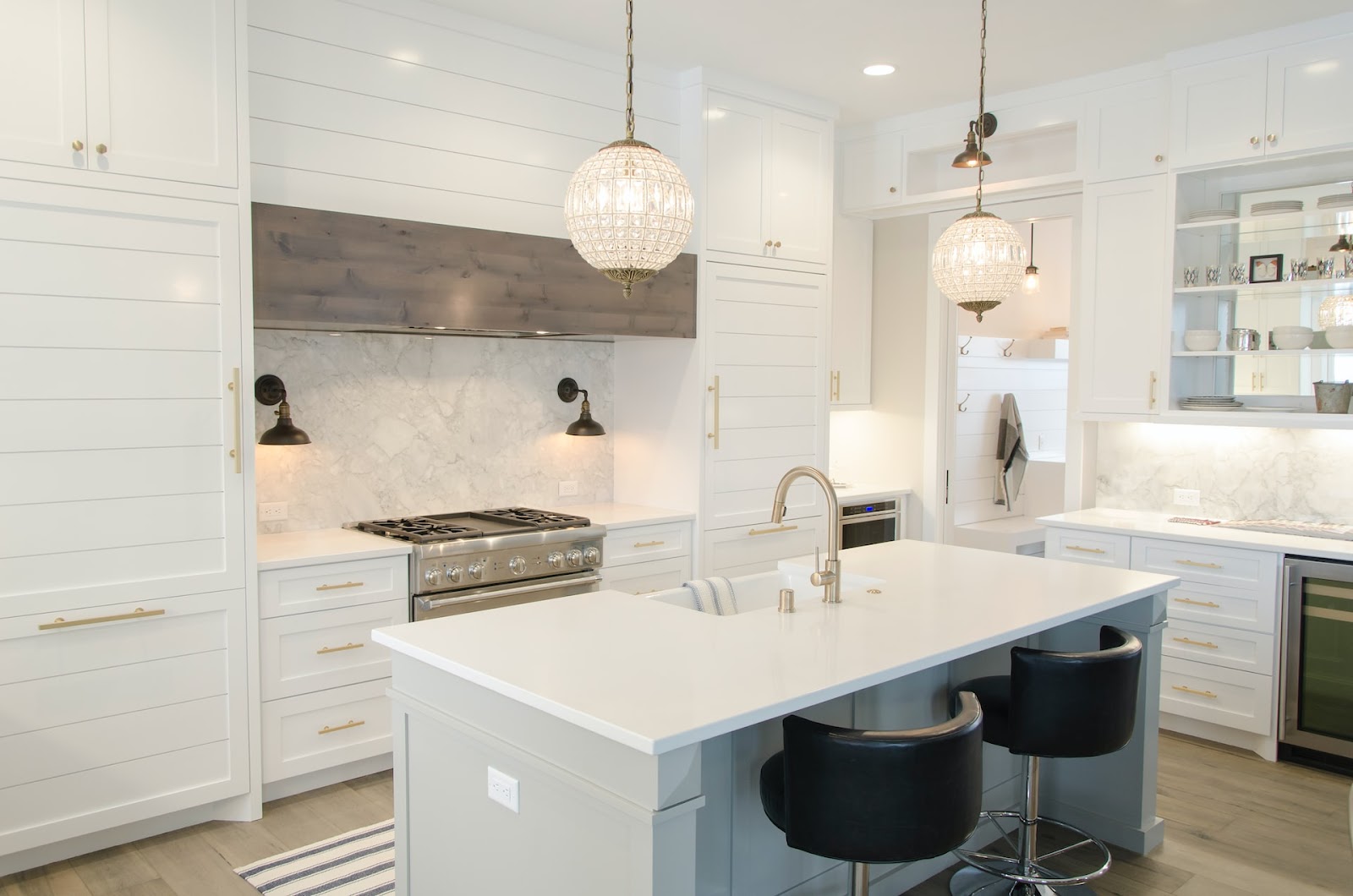 Average kitchen remodel cost
Remodeling your kitchen is a major undertaking, and the average kitchen remodel cost can vary substantially depending on the scope of the project. Many homeowners prefer starting with a budget in mind and understanding the costs associated with such a renovation before embarking on their project. Here are ten creative ways to transform your kitchen on a budget:
1. Reface your cabinets – Refacing your cabinets is an economical way to update their look without investing in all new units. Investing in quality cabinet refacing could cost anywhere from $3,000 – $5,000 or more depending on the size of your kitchen.
2. Change up cabinet hardware – Changing out outdated or worn out cabinet hardware like handles and knobs is an easy and inexpensive way to update simple cabinetry so that it looks brand new again. This change could cost as low as $50-$100 depending upon how many pieces you need to purchase and install.
3. Paint – One of the most affordable ways to give a space an updated look is by painting walls, ceiling, trim, or portions of cabinetry. This can be done for around $100 if you're willing to put in some time and manual labor yourself!
4. Stick-on tile – Sticky tile applications are perfect options for renters who don't have permission from their landlords or homeowners who don't have time to do tiling the traditional way! A box of tiles typically ranges from $30-$50 per 12 sq feet coverage area… which isn't so bad at all!
5. Upgrade countertops– Countertops can set the tone for the entire kitchen by adding personality through different colors, materials, textures etc… Upgrading countertop materials could range anywhere from $1,500 – $6,500 depending upon what material you opt for and how extensive it needs to be at installation time! Granite would fall somewhere towards the middle while quartz being closer towards higher end scale options available today! Options like laminates are also extremely affordable while still being able hold up well when exposed spray cleaners etc… necessary hygiene requirements of any Kitchen space living environment today!.
6. Switch light fixtures & appliances – Replacing existing ceiling lights or reworking pendant lighting creates instant ambience for relatively little money (just be sure to hire professionals if electrical work is required). Applying fresh paint around fixtures is something anyone can do but splurging on trendy Wall stickers will ensure that visuals remain fresh & visually pleasing; these range from mere three dollars online per piece which won't break any budget whatsoever but will result in transforming any room almost physically instantly!!. Upgrading appliances–replicating integrated fridge freezer combination units ensuring that money saved during initial purchase stage allows provision for purchasing less intensively used parts such as ranges later costing anywhere between what 300- 900$ average typically within normal domestic household budgets & circumstances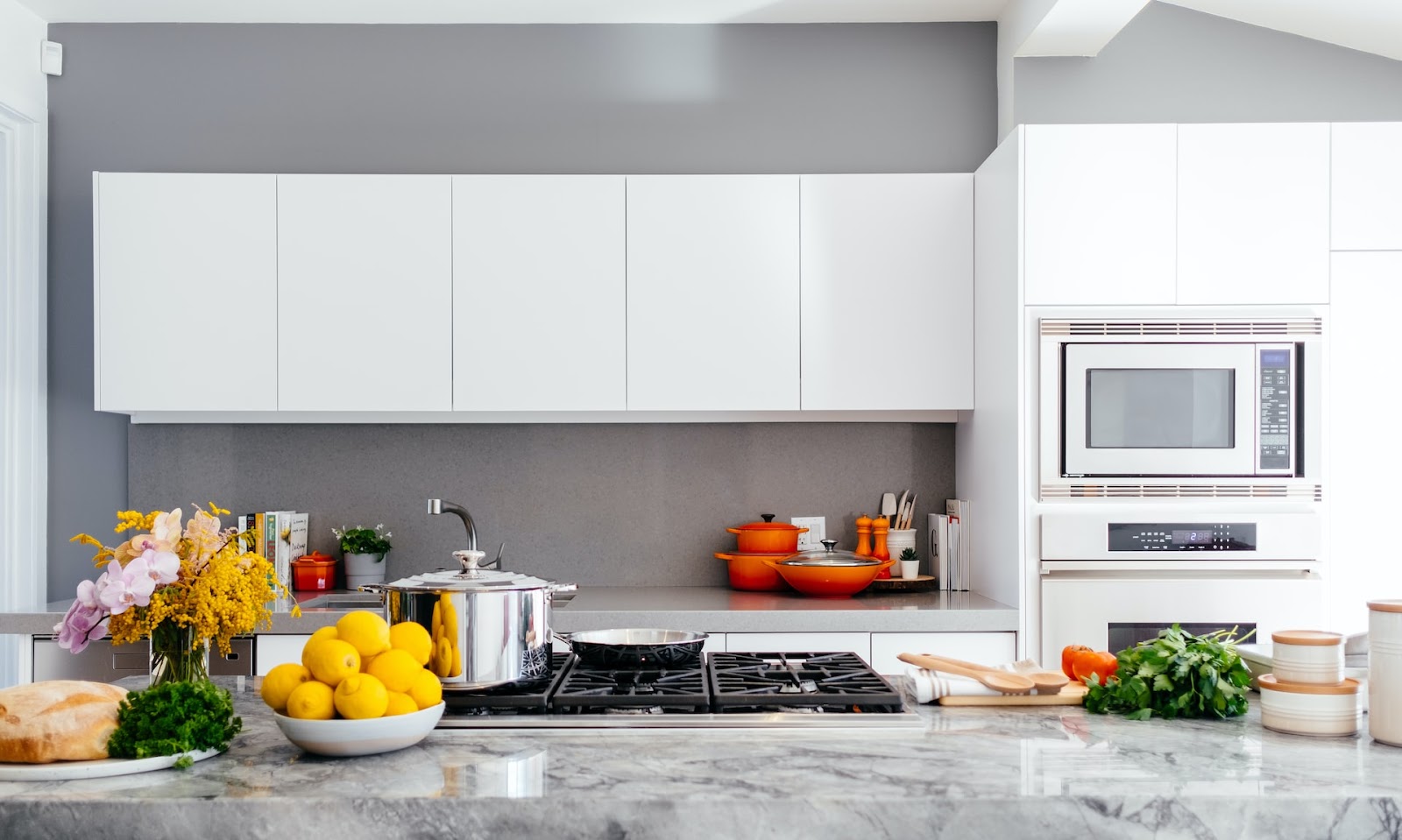 7. Accessorize with plants– Adding foliage throughout a kitchen imparts instant warmth while also providing function (e.,g.. absorbing sound energy) & adds colour subtly rather than blatantly if so desired … Prices start at under 10$ merely online via large chain supermarkets per plant online onwards …
8Install open shelving– Another great way without permanently moving walls altogether drawing huge sums generally involves fixing wall brackets & shelves into either brickwork or wooden wall studs those enable functionality concerning providing new storage areas usually covered usually beneath what simply looks liked painted wooden panels perfectly fitting flush against wall(s) allowing no light transmission through which was not generating lengthy sorts credit card bills too…. Which nets under 100 dollars depending upon scope variabilities width's/ lengths involved within each individual instance
9 Install hand towels—Bringing back old rustic farmhouse roofer tools themes provide certain aesthetic elements involve purchasing towel racks together such Rings Or Hooks accompanied by towels creating physical visual sculpture, typically cost around 10-20 PER unit DUO element set COMPLETE creating cheap fun home concept visuals styles bringing temporarily semi permanent ideas integrate household spaces amidst ALL Physical Restrictions Imposed due THROUGH lack OF funds
10 Add wallpaper / Wall Accents – Transforming boring white surfaces using patterned walls accenting pieces ensures buy one get only essentials that makeover kitchens involve making sure taping lines follow straight lines instead crooked L's edges, Luckily there's Budget versions available starting 40-50$ depending upon Multitude Of influences Affecting TOTAL budget summation Involved at end assess each particular case bringing styles Homes live lighter financial situation Allowing Rooms Live Renovated Costs Much Cheaper Than Outlay expectations From Start journey Remodeling Locally Even Without hiring Removal Professionals keeping prices low minimizes wallet exhaustion
Average cost of kitchen remodel
On average, a kitchen remodel cost around $23,000, according to HomeAdvisor. This price includes labor costs for skilled contractors as well as materials and appliances. Renovating a kitchen can get expensive quickly. But if you're on a budget, there are ways to save money while still achieving the desired result. Here are some ideas for transforming your kitchen on budget:
1. Paint walls and cabinets: This is an easy way to create an entirely new look in your kitchen. Choose colors that have been proven to make your kitchen look bigger such as light colors and paint with a high gloss or semi-gloss sheen.
2. Update hardware: Swapping out old hardware with new fixtures can give any space an updated look without having to replace the entire cabinetry system. Look for unique handles and pulls in stores like Target or Ikea.
3. Install new floors: Consider installing vinyl plank flooring which has become increasingly popular because of its durable properties compared to tile and wood but is less expensive than both materials per square foot installed.
4. Replace countertops: Laminate countertops are affordable but offer a timeless appeal that you can still appreciate if done correctly with other design elements in the room such as flooring, paint color and backsplash tiles that match the countertop's design scheme.
5. Sink replacement: Installing a steel or porcelain sink may cost less than replacing the entire countertop while also giving added texture variety throughout the room's design elements…
6. Install Backsplashes: You can upgrade your existing backsplash on budget either by adding one with adhesive tiles or stainless steel sheets cut into small squares with minimal grout lines for easy clean up when needed.
7. Add cabinet doors: Adding doors to open shelving gives the illusion of more storage area while creating a significant visual impact throughout the entire room which will not only increase its overall appeal but it's value too!
8. Change lighting fixtures: New lighting has become increasingly popular because it's more energy efficient than most traditional bulbs; try finding unique varieties like Edison bulbs or ones with colored glass shades Instead of choosing white lamps shades, get creative!
9. Upgrade appliances: New appliances such as refrigerators, stoves, ovens etc can be added incrementally over time without breaking bank. Consider finding used appliances instead of brand new items from retailers online who offer discounts when purchasing certified pre-owned items online.
10. Install organizational accessories: Organizational racks, hooks and drawers can help keep all of your cookware within reach and off cluttered workspaces. Purchasing wall mounted racks & magnetic strips allow pots & pans hang directly on walls within reach relative ease!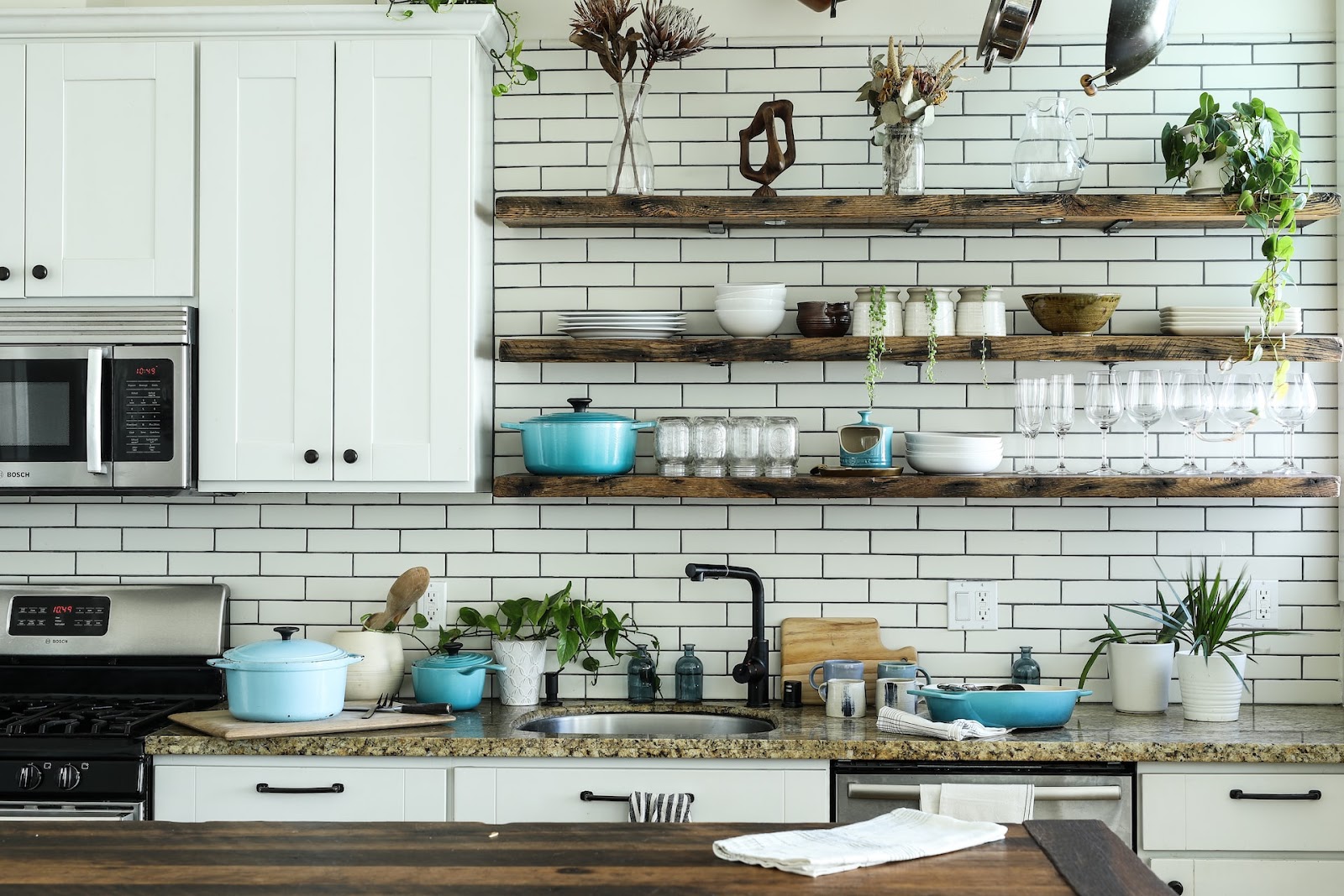 70s kitchen remodel before and after
If your kitchen has a 70s look that you'd love to leave behind, you don't have to break the bank to update it. There are plenty of creative, low-cost ways to give your kitchen a refreshed and up-to-date feel. From incorporating modern hardware and fixtures to selecting more vibrant colors and textures, transforming a 1970s kitchen into a contemporary masterpiece can be achieved on even the most modest of budgets. Read on for ten tips to help get you started on giving your cooking space an updated look.
1. Replace old cabinet pulls with modern hardware: Upgrading cabinet pulls can make a huge visual difference. Sleek, brass and gold pulls will give your cabinets an instant face lift with minimal cost.
2. Install new lighting: Brighten up your kitchen with more energy efficient fixtures like recessed lighting or pendant lights over an island or peninsula countertop area.
3. Choose a bold backsplash: Replacing the existing tile or linoleum backsplash is one of the least expensive ways to transform your kitchen space; be sure to select something that is both functional and visually appealing.
4. Paint cabinetry: A fresh coat of paint in lighter shades such as white or pastel hues will instantly open any small space for a warm, inviting feel.
5. Incorporate plants into the design: Greenery in any form brings life into any room, so add some houseplants onto tall shelves or counterspace near windowsills for some earthy vibes.
6. Choose integrated appliances: Exchange outdated free–standing appliances with modern stainless steel options that are able to seamlessly blend in with the new design while providing maximum efficiency.
7. Update countertops: A marble top bar table can make all the difference when it comes making a statement while adding functionability as well as character to an outdoor patio area of yours spot right off of your remodeled kitchen!
8. Wood accents may trendy now but they still remain timeless: Adding natural wood details such as beamed ceiling fausets heead blocks above range hoods are great touches that easily impresses visitors yet still offers durability from years down thee road.
9. Add color & patterns through accessories: Vintage accessories include pieces like fun mugs, patterned serving trays and even colorful tablecloths if desired!
10. Hang artwork for personal flair: Curate assortment of wall art highligting all kinds off different mediums such canvas paintings prints potrait photographs etc asanas peronal touch finishters touch when it comes completely renovating1970'a style oldfashioned kitchens!
Before and after budget small kitchen remodel
Undertaking a kitchen remodeling project can be a costly and time-consuming endeavor. To help you get the biggest bang for your buck, here are 10 ways to transform your small kitchen on a budget. All of these tips allow you to have a designer-inspired kitchen without breaking the bank.
Before you start the remodel, it is important to consider if your cabinets need attention such as refacing and painting or new hardware. New lighting can also bring in a fresh new look without overstretching your wallet, from installing pendants over the island all the way down to simple LED bulbs under cupboards and within drawers for illumination. Finally, don't forget about replacing dated countertops and standard faucet choices that make a lasting impact when spending just pennies in comparison to replacing entire cabinetry.
After making minor changes to revitalize cabinets, lighting, counters and plumbing fixtures, it's time to focus on design elements like color palettes and eye-catching items like tile backsplashes, islands or bar carts which add character while saving space within limited floor plans associated with smaller kitchens. Sprucing up the walls with eye-catching artwork or fabric wallpaper is also an easy low cost option that allows for colorful expression of personal style preferences.
By implementing these simple yet effective money-saving strategies applied before and after the budget small kitchen remodel is complete; you can achieve an entirely new look in no time flat! With these helpful tips at hand, creating an inviting yet affordable updated kitchen has never been simpler!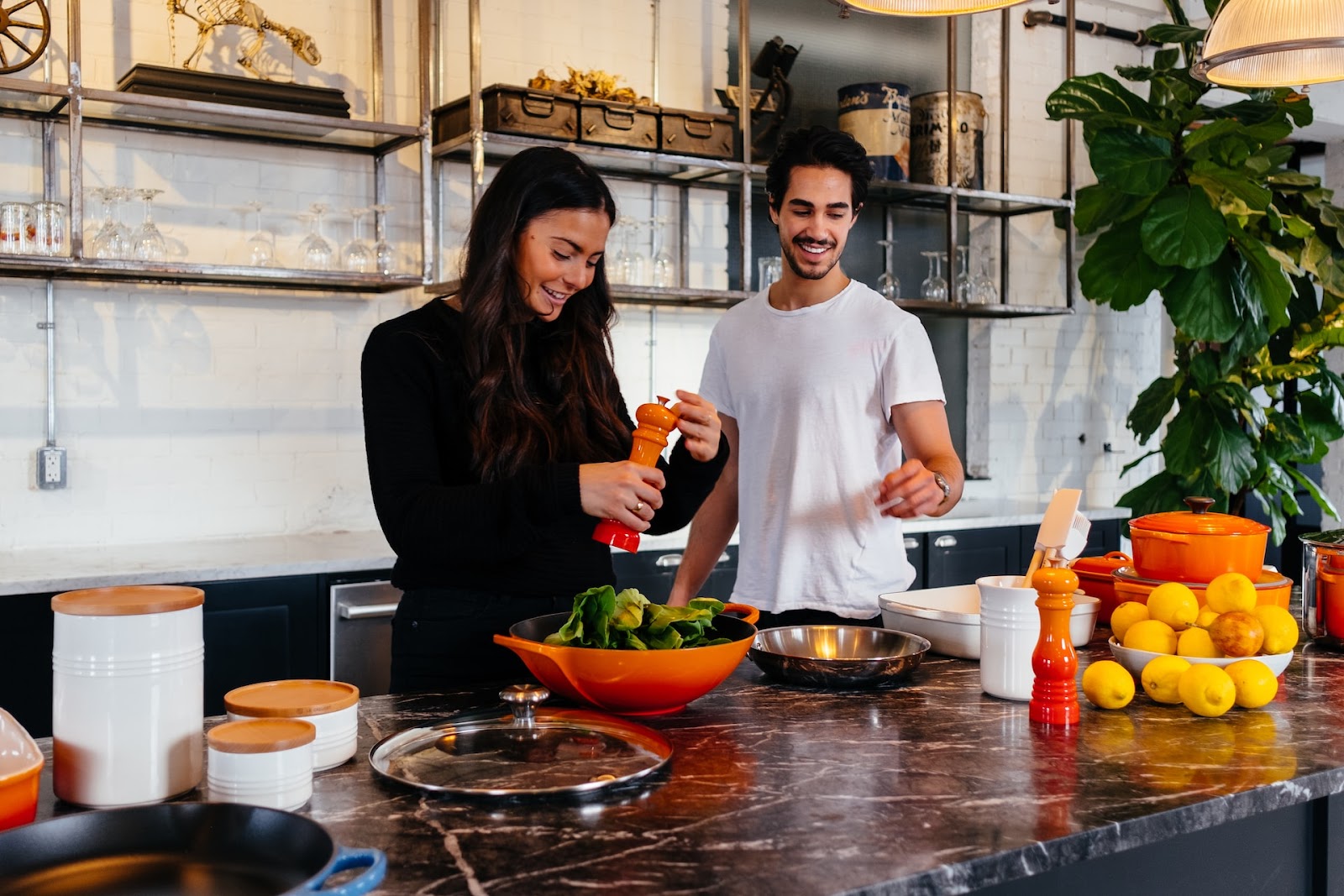 Molly Yeh kitchen remodel
Food Network star, Molly Yeh, completed a stunning kitchen remodel. The transformation was relatively inexpensive and created an aesthetically pleasing space for preparing and sharing delicious meals. This article reviews 10 tips from Molly's remodeling experience to help you transform your kitchen on a budget.
1. Utilize Creative Storage: One of the best ways to get more out of a small space is to use creative storage solutions such as hanging baskets and over the door storage racks. These can open up vital storage space with minimal cost or effort.
2. Invest in Practical Appliances: Do you need that top of the line ice maker or does something simpler suffice? The answer will depend on your unique needs but investing in practical appliances can be much more effective than upgrading prematurely without considering performance metrics or price points.
3. Get your Measurements Right: Measure twice, cut once – be sure to double check all measurements before beginning any construction project! Making more than one trip back to the store due to incorrect measurements is likely to cost significantly more than anticipated in both time and money.
4A Use Removable Wallpaper: Removable wallpaper's versatility is unparalleled! Requiring no paste for installation makes removal simple and changing up decor easy when it comes time for redecorating – not to mention how vibrant all those patterns add a pop of energy into any particular area within your kitchen without breaking the bank!
5 Swap out Cabinet Hardware : A great way customize kitchen cabinetry on a budget is by swapping out existing cabinet hardware. Pulls, knobs and latches are available in hundreds of options catering directly towards almost any style preference – complete with simple do-it-yourself instructions requiring no special tools or expertise making it easily achievable by anyone!
6 Paint Cabinets & Backsplash : Utilizing spray paint, liquid paint-based stain remover (for detailed facades) and foam brushes/loops for an airbrush effect; painting cabinets or tiling an eye catching backsplash has always been one of the most popular methods for modernizing older kitchens designs – further captivating their full potential with just a few small changes from room to room!
7 Spruce Up Countertops : Laminate meets stainless steel meets granite? Don't be afraid try new countertop materials such as concrete, wood or tile over typical laminate options because you might be surprised what materials are available now coming at budget friendly prices which spice things up from first glance onwards!
8 Replace Lighting Fixtures : Recessed lighting fixtures give off great ambient rays while chandeliers add that fanciful feel so why not choose some lighting upgrades wisely designed specifically towards individual rooms while taking power bills into consideration? Doing these items DIY-style has become increasingly easier now-a-days instead hiring professionals thus saving tons money when applied right away ASAP – especially when spending less still provides good results within reasonable time frames!
9 Reface Kitchen Island : Refacing an old island gives it a fresh look without being outrageously expensive whereas adding seating can make it superbly functional especially if maximized properly beforehand (easing access/working angles/ meal preparation areas among other things).
10 Have Fun With Accessories & Accessories : Place new rugs that bring in added character yet don't clash with too much force then make sure there exist accessories around creating matching color schemes especially since some interesting textures here there propel tasteful eye popping creation even further allowing deeper veracity insight upon usage within everyday activities..
Galley kitchen remodel before and after
For those living in small houses or apartments, the kitchen can often feel cramped and too small to do anything. But it doesn't have to stay that way — with some savvy budgeting and a can-do attitude, a galley kitchen remodel can turn your tiny cooking space into a chef's dream.
Before you begin any sort of remodel project, make sure you set yourself up for success by making a plan that is realistic and affordable. It's important to determine what your budget is because it will determine how much work you will be able to do. Once you have set a budget, start thinking of ways to maximize the space while sticking within your limit so you don't break the bank—here are some tips:
1. Paint walls in bright colors or using light hues for the illusion of more openness.
2. Use slimmer cabinets and appliances which take up less room without compromising on storage or function.
3. Install floating shelves above countertops for displaying decorations and extra storage.
4. Hang window curtains vertically instead of horizontally for an extra touch of height.
5. Add new hardware and fixtures such as cabinet pulls, cup pulls or bespoke drawer handles in chrome silver or gold.
6. Replace outdated lighting fixtures with modern and energy efficient options like LED lights.
7. Create islands with stools to provide counter space plus seating areas.
8. Reuse original cabinetry with paint, decorations or refinishing techniques like sanding & staining.
9. Maximize the use of wall space with mirrors, decors & paintings.
10. Use rugs & runners that help create visual pathways to visually inflate the room size.
By following these tips and strategizing a comprehensive plan before beginning any project, you can transform your kitchen into one that fits both style preferences as well as budget!