Is your kitchen outdated? Are you looking to give it a much-needed makeover but not sure where to start?
You're in luck! This article will provide the ultimate kitchen remodeling guide to transform any space into a beautiful, modern one – city style.
Kitchen remodel cost
When it comes to kitchen remodeling, there are many factors that impact the actual cost. The size of the kitchen, the materials needed, and the complexity of the project will all influence your overall remodeling budget. City Style Kitchen Remodeling can provide a range of options to fit many different financial situations.
The type of materials selected will greatly influence your costs. For example, installing custom cabinets and high-end appliances can drastically increase total project costs compared to lower-end finishes and fixtures. Finishing details such as tile and flooring should also be factored into your budget. Additionally, labor costs will vary depending on who does the work; hiring contractors versus DIY projects can result in significant cost savings or additional expense depending on your proposed remodel.
Before starting any project, get an accurate estimate from qualified professionals such as City Style Kitchen Remodeling to ensure that you have embodied all expenses into your budget plan.
Average kitchen remodel cost
When it comes to remodeling a kitchen in a city or urban area, the cost of materials and labor will tend to be significantly higher than in more rural or suburban areas. The cost of a kitchen remodel may vary widely depending on the size and scope of the project, but on average, the cost for a typical urban kitchen remodel can run anywhere from $15,000-$25,000.
The cost of labor typically makes up close to 50% of the total budget for an average kitchen remodel. In addition to labor costs, you also need to consider material expenses associated with a kitchen renovation such as flooring and tile, cabinetry and countertops, appliances, and lighting. Labor expenses can range from $4 per square foot for basic jobs such as demo work and installation of new cabinets to upwards of $17 per square foot if your project includes everything from tiling and painting walls to installing custom built-ins.
In addition to materials and labor expenses you may also incur extra costs such as permit fees which can be anywhere from $500-$2,000 depending upon local regulations in larger cities around the United States. Other extra costs may include utility connection fees (sometimes referred to as tap fees), city sales taxes that vary based on location within different cities/towns/counties, shipping costs if importing goods not available locally or disposing heavy trash created by demo day cleanup.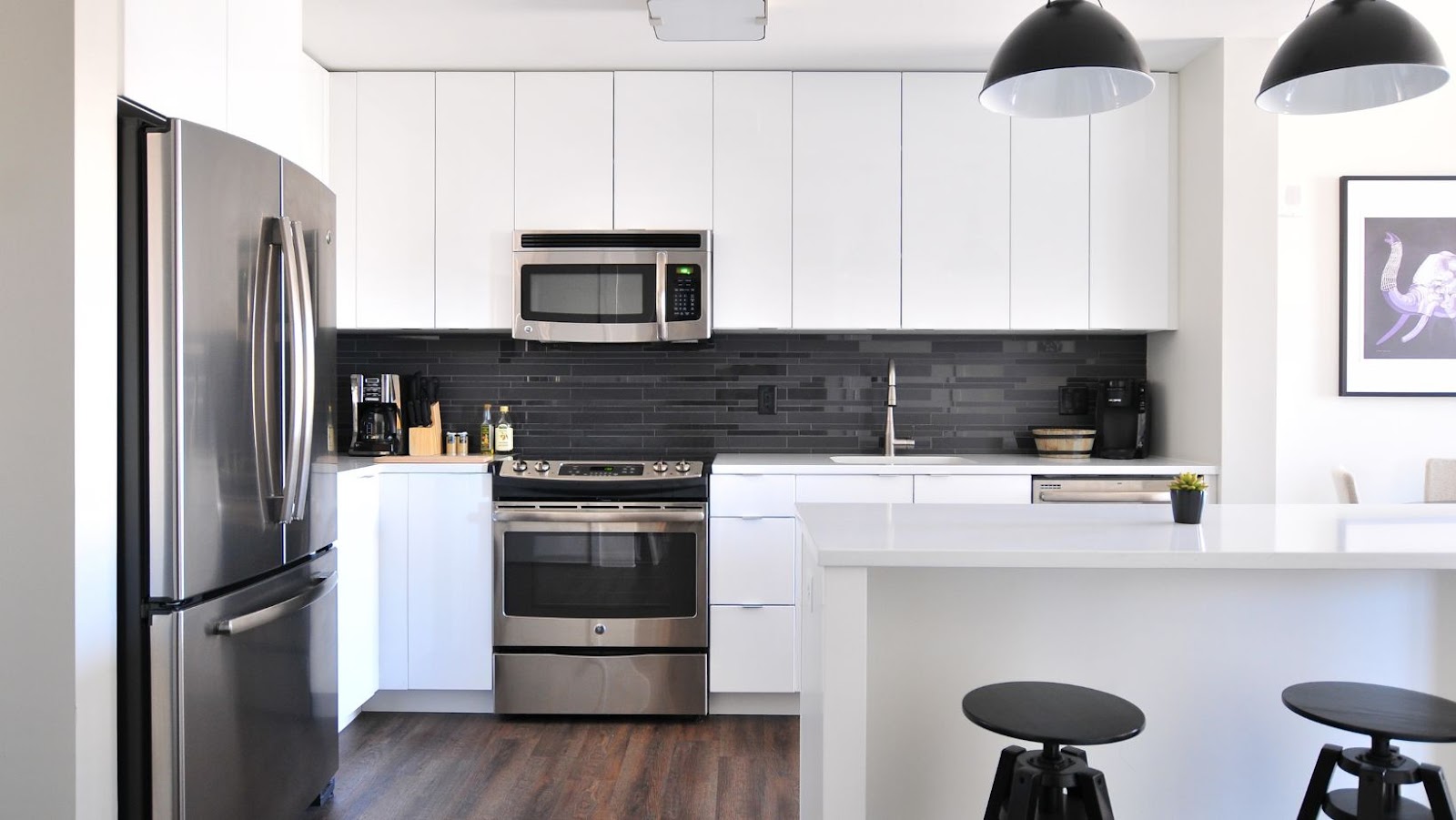 Kitchen remodel Kansas City
When it comes to kitchen remodeling in Kansas City, there is a range of design styles to choose from. For a city look with a touch of class, consider making classic touches such as crown molding, wood stained cabinets and sleek black appliances. Natural stone countertops are also a great way to transform the look of your kitchen.
If you're looking for something more modern and high tech, there are plenty of options available as well. Look into contemporary options such as sleek stainless steel cabinetry or industrial-style fixtures like stainless steel sinks and hardware. Adding modern technological appliances such as fridge/ microwave combos and a cooktop with built-in induction burners is also an easy way to update your style while increasing efficiency in your cooking space.
Finally, don't discount the potential impact of unique additions such as farmhouse style fixtures or custom back splashes that blend metal, tile and privacy glass in eye catching patterns that add dimension without taking up too much visual space in the room. No matter what style you choose for your new kitchen design, make sure it's something that will stay beautiful for years to come!
Richmond VA kitchen remodel
Kitchen remodeling in the City of Richmond, Virginia offers many options and quality services that can help residents and business owners get the most from their kitchens. From classic to modern, traditional to contemporary, homeowners in Richmond can find a variety of styles and designs to suit their tastes. This guide will provide information about popular kitchen remodeling trends in Richmond so that you have a good idea of what to expect when looking for kitchen remodelers.
Richmond's residential kitchen remodels often feature modern approaches with an emphasis on natural materials and an eye for practicality. Homeowners may choose kitchens with open floor plans, large windows for light and air flow, quartz countertops, wood cabinets and stainless steel appliances. Custom tile backsplashes can also add a personal touch as well as creativity when it comes to designing the perfect kitchen environment.
In addition to typical elements such as dining room tables and chairs, some homeowners may opt for additional features such as custom built-in refrigerators or freezers, breakfast bars or seating areas with built-in shelves or drawers. Whatever your needs are when it comes to your kitchen renovation project, there is sure to be something that fits both your budget and your style in Richmond VA!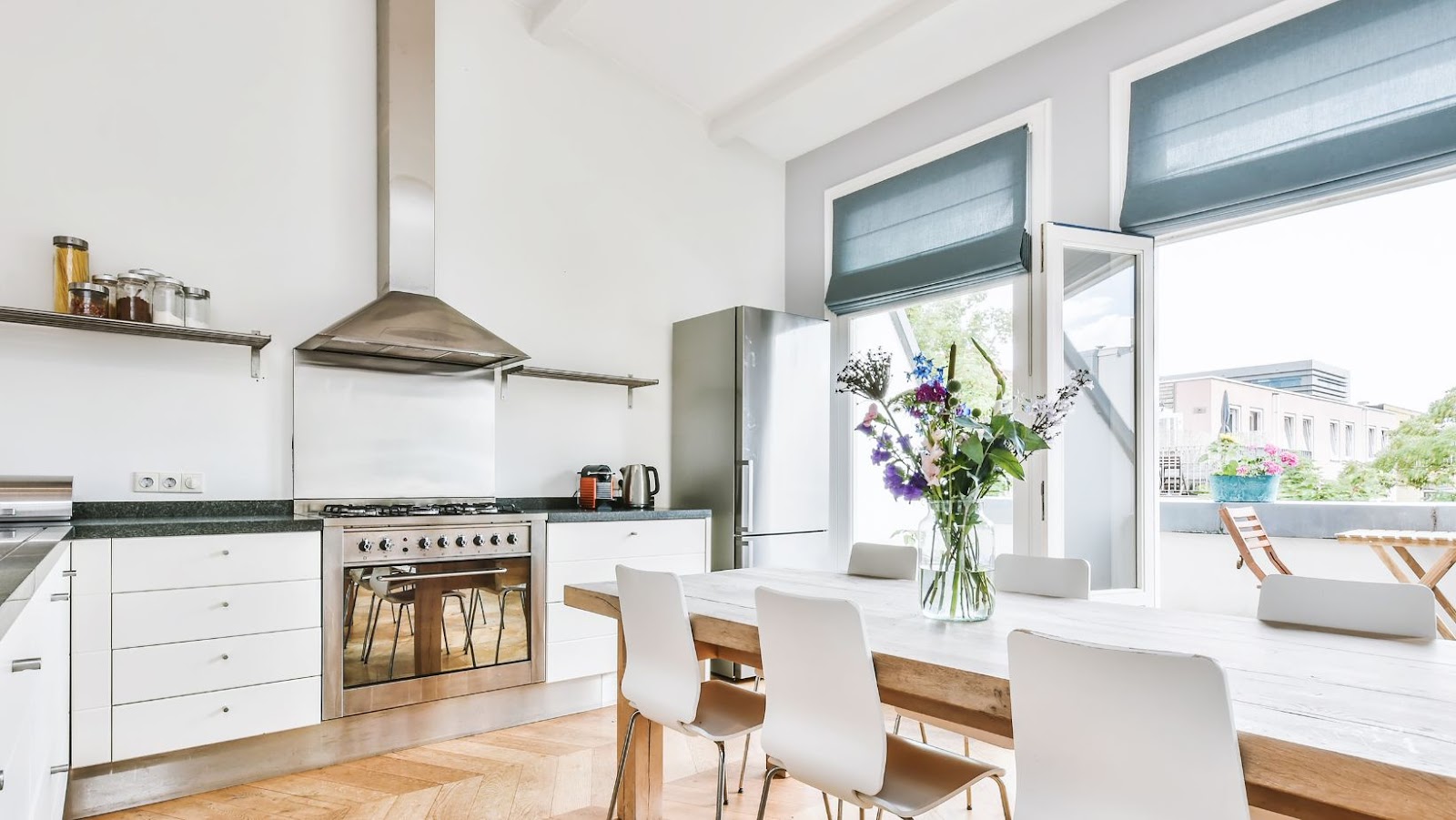 Kitchen remodel Las Vegas
Kitchen remodeling in Las Vegas is often synonymous with luxury. Thanks to the vibrant city, homeowners have access to world-class products and services that can bring custom designs and world-class glamour to their home. And while this is an opportunity for some homeowners to truly make their kitchen shine, there are also many other options available from simpler renovations to full-scale remodels that can still bring the same level of luxury but at a lower cost.
Las Vegas Kitchens' experienced design team will create unique designs for your space that take advantage of your existing layout, fixtures, and appliances and can suggest different colors, materials, countertops, floors and unique storage solutions tailored specifically for you. Our professionals have experience with all types of materials from natural stone such as marble or granite, to quartz as well as popular durable laminates like formica or Corian. We also offer innovative fixtures such as cabinet lighting options that can add an extra touch of class and convenience.
Whether you want a contemporary modern look complete with top-of-the line stainless steel appliance packages or a more earthy farmhouse feeling, Las Vegas Kitchens has you covered with professional counselors who will walk you through every step of the way – from selecting the right products to ensure top lifespan durability, proper ventilation systems installation to ensure your kitchen remains cool during those hot summer days in Nevada – all while working within your budget.
Kitchen remodel San Diego
San Diego kitchen remodeling can add value and style to your home. Whether you're looking for a modern makeover or a complete renovation, there is an array of city styles to choose from. From traditional Tuscan kitchens with an open floor plan, to the latest contemporary designs, San Diego has something for everyone.
It is important to consider your budget and lifestyle before beginning a kitchen remodel project in San Diego. Start by evaluating your current space, including any existing materials and appliances. Take measurements of the room and note any specific needs ranging from additional storage space to reconfiguring cabinet doors. Once you have a good sense of the overall layout, think about how different looks might work best in the room and make sure they match up with your lifestyle goals.
When it comes to kitchen décor trends in San Diego, coastal themes are popular due to their relaxed and subtle look. Consider adding whitewashed cabinets or distressed furniture with weathered details such as reclaimed wood countertops or storage solutions made of galvanized steel piping. In addition, tiled backsplashes provide texture while open shelving displays create an airy feel while still being functional. A spacious island also provides ample storage options which can be concealed beneath elegant engineered quartz countertops or sleek stone surfaces like granite or marble countertops that can add visual interest into the space. Hardwood flooring completes the San Diego city style renovation look with ease!
Kitchen remodel San Antonio
If you are interested in kitchen remodeling and you live in San Antonio, there is a wide range of styles and options to choose from. One popular style that many homeowners in the area have chosen is the City Style design theme.
This style generally features a classic or modern look with metal and glass accents, as well as gleaming surfaces such as stainless steel or chrome. These elements are combined to create a sleek, contemporary space that can easily be adapted for different activities depending on your needs.
The kitchen elements often included with this type of design include high-gloss cabinets with metal hardware, durable stone countertops such as marble or quartzite, minimalist accents like floating shelves and wall mounted pot racks, energy efficient contemporary appliances, iridescent tile backsplashes, softened lighting from low voltage downlights or hanging pendants – all of which add up to a unique design experience tailored for modern living.
In addition to remodeling services for your kitchen remodel in San Antonio using City Style options, many local design professionals will offer custom services such as interior painting and custom cabinetry layout. This allows you to stay on top of trends while still creating a space that reflects your own personal style and meets all your functional needs. With the right professional guidance in San Antonio you can make sure your kitchen remodel turns out just the way you envisioned it!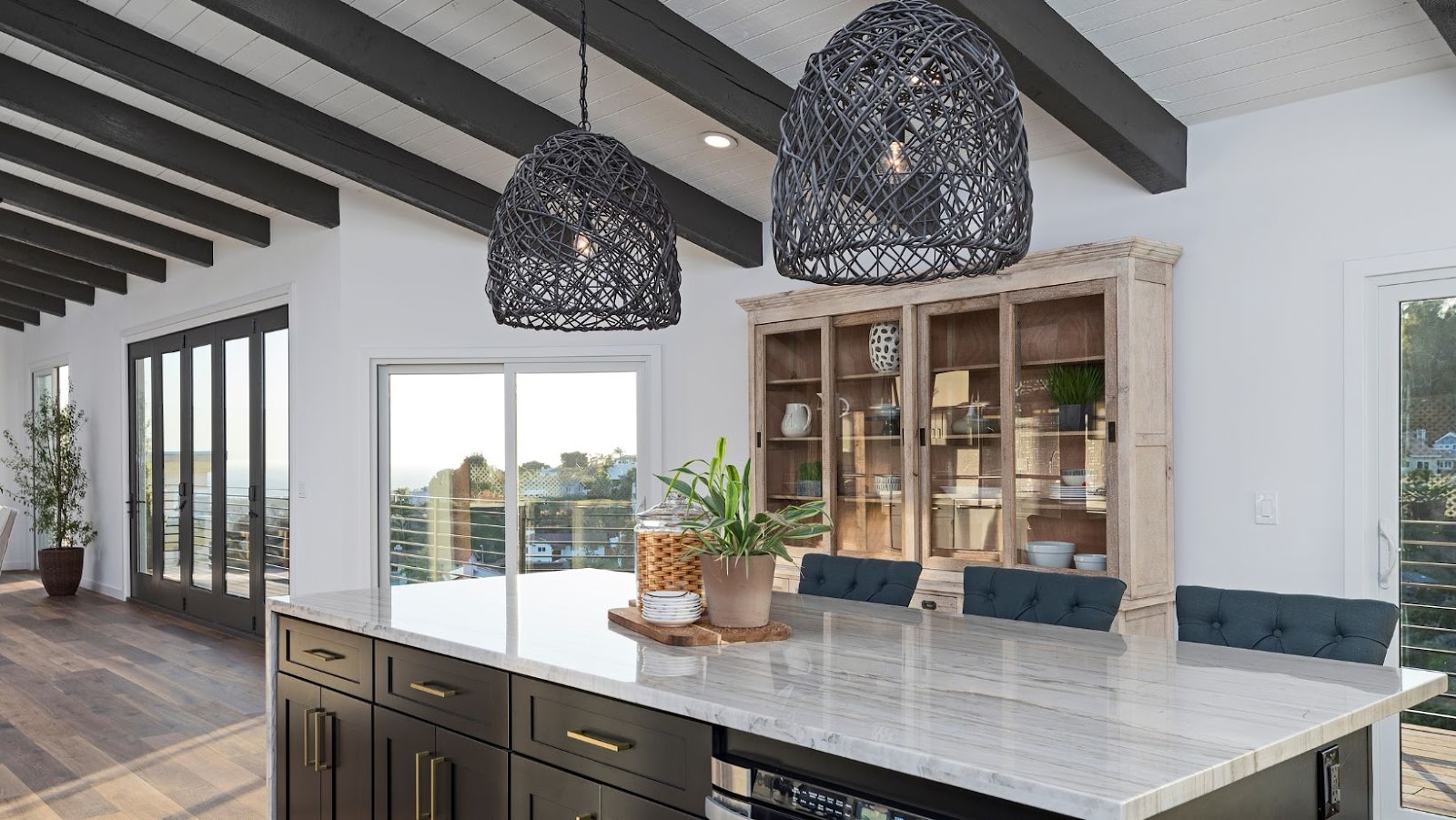 Kitchen remodel San Jose
San Jose is the stunning capital of California and it's home to many stunning residential properties. Kitchen remodel San Jose has become popular in recent years due to the rise of the Bay Area's high-tech industry. There are lots of homes throughout these sunny city with traditional and contemporary interiors that can benefit from professional remodeling.
When considering kitchen remodel San Jose, there are usually two styles at play—traditional and modern. A traditional look leans towards classic colors, wood finishes, and a blend of cabinetry for an old-world feel. Modern kitchens often draw on bold colors, metal finishes, glass backsplashes, recessed light fixtures, stainless steel appliances for an updated look.
By utilizing the services of San Jose's kitchen remodeling professionals you can create a balanced style that combines classically inspired trim and molding with sleek modern upper cabinets while giving your kitchen floor plan a more open feel. Whether you prefer to fashion your kitchen in classic hues or give it a contemporary flair – Kitchen remodel San Jose provides experienced designers who will help you make the right choices to make your dream kitchen come alive!
Kitchen remodel Albuquerque
When it comes to kitchen remodeling in Albuquerque, you have a lot of options. Whether you're looking for a contemporary, traditional, or modern-style kitchen, there are plenty of design ideas and professional help available to get the space of your dreams.
From cabinets and countertops to appliances and colors, there are many choices for creating the perfect kitchen for your own needs. An experienced contractor can help you decide on the right layout and finish materials according to prevailing city trends. If you need assistance ordering everything that's needed or need an authority to assess the situation and make recommendations specific to Albuquerque's environment – the help is available!
Whether you need structure reinforced, plumbing or electrical work updated or just want remodel around what's already in place, a qualified professional can work with whatever budget restrictions needed while keeping within designated city zoning guidelines. Furthermore they will be able to ensure all construction complies with building codes of Albuquerque City so that your personalized dream is both functional and compliant with local rules.
Kitchen remodel Scottsdale
Scottsdale homeowners who are looking for a stylish and modern kitchen update should consider working with a professional kitchen remodeler to help turn their dream kitchen into a reality. The city of Scottsdale is renowned for its clean, trendy style, so you can expect the same from a professional kitchen remodel.
Taking on a remodeling project can often be an overwhelming experience, but working with an experienced team of professionals will make the entire process smooth and efficient. For over 20 years, we have been helping Scottsdale homeowners achieve their dream kitchens by offering top-notch services that blend innovation and tradition.
From cabinetry to lighting and everything in between, we will work with you to design and install the perfect fixtures that reflect your personal style. We use only premium grade materials and offer products that are designed to last. Our team is well-versed in the popular kitchen trends offered in the city of Scottsdale, so you can trust that you're getting only the best quality products and services.
We understand that your time is valuable which is why we work quickly yet efficiently to transform your existing space into something new and unique. By taking pride in our workmanship, we ensure each project is completed according to your design specifications without sacrificing quality or craftsmanship. Contact us today for more information about our full range of services available for your kitchen remodeling project!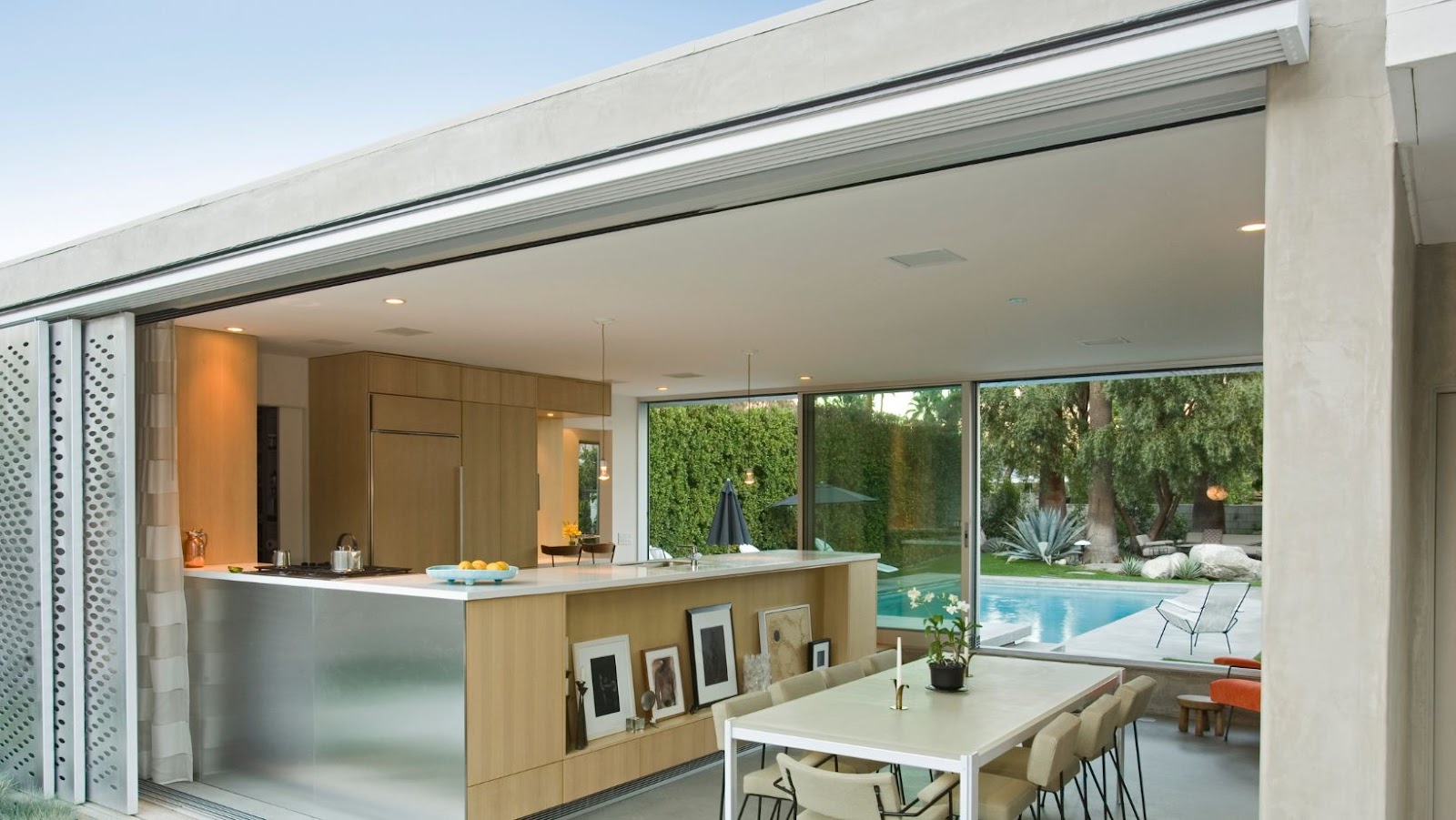 Utah kitchen remodel
Utah homeowners can take advantage of a unique style of kitchen remodel that is based on the design principles and amenities of urban living. City style remodels emphasize open plans, the use of natural materials, and furnishings that focus on comfort and convenience. With an urban-inspired design, kitchen projects in Utah can involve anything from installation of sleek cabinetry to the incorporation of playful artwork or sleek modern furniture.
The most visible feature in a city-style kitchen will be its cabinetry. Sleek or minimalistic designs for cabinets can involve basic shapes with straight lines and light colors that blend with the environment rather than dominating it. Natural materials like bamboo, light oak, hickory, unfinished steel or glass may also be considered when considering modern cabinet designs.
Modern appliances are also popular for city style kitchens – those that come equipped with automatic thermostats, hidden power cords and smart touch controls are popular technology options for those who desire their kitchen's performance to stay up to date. Refrigerators should not just be energy efficient but also soundproofed to keep family conversations private while boiling pasta or steaming vegetables in the background.
For furniture selection, homeowners may choose contemporary dining sets with chairs featuring crisp edges rather than round backs; counters too can draw inspiration from traditional diner stools by adding metal details and cushions made of bright colors designed to stand out against a neutral backdrop such as pale gray walls or cream colored counters. Everything from pot rack installations over islands to formal bar areas with double island layouts – complete with wine refrigerator – are viable options for those looking for convenience mixed with personality characterizing their Utah kitchen remodel endeavors.
Kitchen remodel MN
Minnesota homeowners seeking to upgrade the style and functionality of their kitchens often look to experienced remodelers for a full range of services. Kitchen remodeling in MN often includes fresh paint colors, new appliances, countertops, flooring, and lighting. Whether you are looking for an updated modern look or a luxurious space with a classic feel, experienced kitchen remodelers in Minnesota will be able to create an inviting kitchen that reflects your style and design tastes.
From kitchen cabinets to sinks and other fixtures, there are plenty of exciting possibilities available when it comes to updating your kitchen. In addition to choosing the right materials, colors and styles that coordinate with the rest of your home's décor, it is important to consider factors such as where power outlets should be located; whether you prefer open or closed shelving; storage space; countertop layout; island placement; flow between living spaces; and design elements like banquettes or hanging racks. During a consultation with a trusted kitchen remodeling expert in Minnesota they can help you identify ways to maximize your space while creating the wow factor that makes cooking more enjoyable.
Whether you're looking for cabinetry upgrades such as custom colors, raised panels or slab doors or would like features like pull out drawers for easy access of cookware, special microwave drawers for hidden storage and outlets inside drawers complete with adjustable dividers for plates and cups – there's no limit when it comes to reinventing this important part of your home into something truly stunning yet functional. With trusted professionals offering kitchen remodel services in MN from concept through completion take the stress out of making this exciting yet overwhelming design decision.
Kitchen remodel Temecula
Kitchen remodeling can be an exciting, yet stressing experience. A common city style kitchen remodel in Temecula may be just what you're looking for! City style consists of a contemporary look with sleek designs and striking colors. The kitchen should reflect a modern aesthetic while having a feel that ties into the area's culture. Temecula's city style kitchen remodel includes modern amenities, efficient use of space, as well as high quality materials used in fabrication and finishes.
Here's some suggestions for supplies that might fit into this kitchen design standard: -Beautiful Maple Cabinetry -Espresso Cabinets with high end grain features -State of the art stainless steel appliances -Modern Quartz Countertops with squared edges and splashy colors -Unique hardware selections to match your cupboards -Stunning porcelain tile backsplash in bright glossy hues -Contemporary faucets and light fixtures to complete the look
The perfect city style kitchen remodel in Temecula can tie together warm earth tones, lush materials and intricate details to work together towards creating a gleaming modern masterpiece in your home. Utilizing these tips can help you create the perfect kitchen atmosphere that meets both your needs and embody your individual styles.
Minnesota kitchen remodel
Whether you're looking to update a current kitchen layout or start fresh with a complete redesign, Minnesota kitchen remodelers have the experience and craftsmanship to handle any job. Including full service residential framing, plumbing and electrical contractors, you'll have access to experts who understand the city style.
From the early planning stages of construction through final installation and walk-through, your project is entrusted to highly trained professionals. With years of experience in custom cabinetry and fixture selection, your dream kitchen will become a reality in record time. Custom options also include flooring, countertops and tile selections that blend seamlessly into any environment.
Minnesota remodeling services are also available to those living outside of city limits. From rural daycares to huge industrial kitchens requiring commercial grade equipment, everyone can benefit from the latest kitchen remodel trends produced by experienced local technicians.
Whether you're due for an update or starting from scratch with a new layout entirely – Minnesota kitchen remodeling services are ready and waiting to help turn your dream into reality!
Poway kitchen remodel
Poway kitchen remodels can be tailored to reflect any style, from traditional elements to modern design. It all starts with a careful evaluation of the existing space and the desired end result. Working with a reputable contractor can help you create a plan that meets both your budgetary needs and your aesthetic goals. Whether you prefer contemporary design, rustic furnishings, or even something eclectic, there are plenty of ideas available to give your Poway kitchen an updated look.
The right design begins with taking stock of your existing floorplans and determining which changes are necessary to bring the room up-to-date. Lowered countertops may provide easier access, while adding additional countertop surfaces can help create additional working space. Adding accent windows or additional lighting fixtures can help brighten up the area and more effectively highlight newly installed decor elements. Flooring choices should also take into account ease of cleaning as well as long-term durability in order to ensure a longer lifespan for your new remodel.
In addition to enhanced aesthetics, remodeling also offers practical advantages like greater energy efficiency or improved ventilation systems that promote indoor air quality. Existing appliances may be replaced or upgraded in order to increase functionality or add convenience features like touch-screen controls – these tweaks add further value when it comes time to list your home for sale in the future. After ensuring all components are code compliant and ready for installation, the finished project should provide years of enjoyment without needing any major renovations down the road!