GlobalBees, an Indo-Chinese analytics startup, raised $150 Mn in a Series A round of funding led by FirstCry. This is the largest Series A round of funding ever received by a global startup, surpassing the previous records set by companies such as Stripe and Airbnb.
The investment will enable GlobalBees to expand its reach into the Indian and Chinese markets and offer more data-driven solutions to its customers.
Let's get into the details.
GlobalBees raises record $150 Mn in Series A
GlobalBees, an India-based ed-tech firm, recently raised a record $150 Mn in the single largest Series A investment made by FirstCry. GlobalBees will leverage this funding to accelerate its mission of building at-scale products that can transform children's lives through collaborative learning experiences.
This investment further strengthens both companies' strategic association as they move into new expansive verticals while simultaneously bolstering existing businesses. By partnering with FirstCry, GlobalBees will gain access to an impressive portfolio of existing edtech providers and newer initiatives, allowing them to expand their offerings and leverage a wider market reach.
The funds from this series A round will enable GlobalBees to invest in cutting-edge content distribution models and technologies enabling results-driven online and blended learning solutions for institutions and teachers worldwide. Additionally, the capital will be utilised to develop better analytics to power insightful decision making for educators and offer unique experiences geared towards makerspaces, interactive sessions, one-on-one coaching and more comprehensive services. With these resources, GlobalBees hopes to create opportunities for the children of tomorrow while advancing the future of education technology.
FirstCry leads the investment
FirstCry has become the largest investor in U.S.-based GlobalBees, a SaaS fulfilment solutions provider to ecommerce companies. This $150 million investment marks a major milestone for both companies in their commitment to provide better customer services and enhance retail operations worldwide.
GlobalBees provides innovative technology-driven merchandising and logistics solutions that help brands and retailers manage large product catalogues and complex order fulfilment processes. With this investment, GlobalBees looks forward to leveraging FirstCry's extensive international presence as well as its commitment towards making modern retailing accessible and affordable for parents across the world. Both companies share a common mission to empower busy parents with easy access to progressive products while providing them with a delightful shopping experience that fulfils their needs from start to delivery.
Through this investment, FirstCry will be able to extend itself further into global markets for new products and gain actual traction in those markets by enabling more efficient logistics of its fulfilled orders – giving their customers faster delivery times, better customer service quality, stronger data insights capacity, as well as tighter omnichannel integration.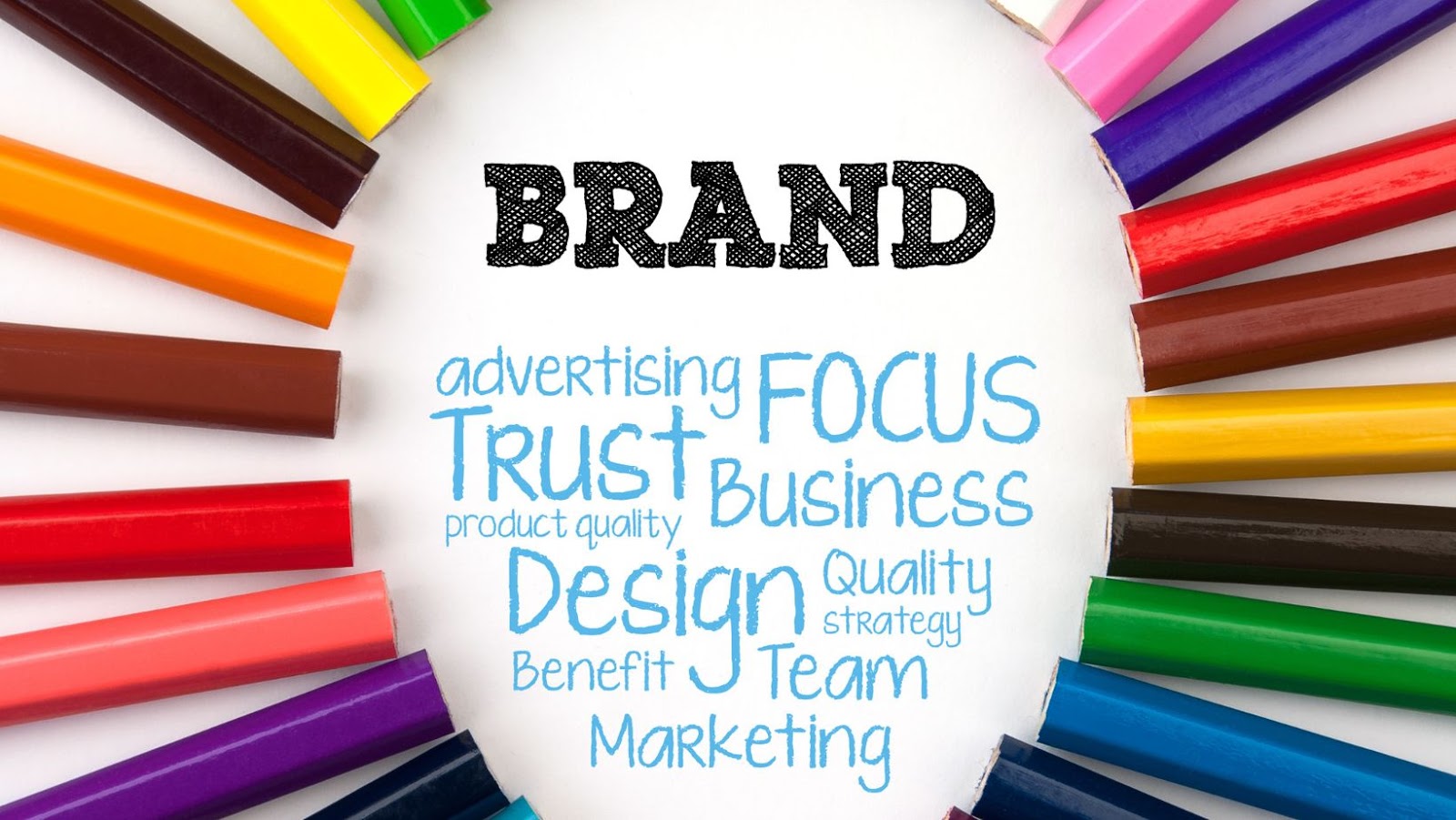 Overview of GlobalBees
GlobalBees, a Bangalore-based consumer products company, has raised a record $150 Mn in a Series A funding round led by FirstCry. The deal marks the largest funding round for a consumer products startup in India and is the biggest investment to date for FirstCry.
This investment will likely help GlobalBees expand its consumer base and further its reach in the consumer products sector.
Let's look at GlobalBees and this funding round in more detail.
Background and history
GlobalBees is a mobile-first e-commerce platform founded in September 2019 by Kris Gopalakrishnan, co-founder of Infosys. The company leverages technology to bridge the gap between Indian and global markets and is based in Bengaluru, India.
From its initial launch until August 2020, GlobalBees operated mainly as a marketplace aggregator. In August 2020, GlobalBees raised $150 million in a strategic investment by FirstCry, an Indian multi-channel e-commerce platform selling baby products and toys. This marked the beginning of the GlobalBees 2.0 era where it shifted to operate as an omnichannel e-commerce platform to create an integrated shopping experience for customers in India and abroad.
In December 2020, after the completion of Series B Funding Round led by TA Associates, GlobalBees announced its expansion into Southeast Asia (SEA), Middle East & Africa. They sought to open offices in Singapore, Dubai & Cairo respectively. Since then Globalbees have started scaling out operations internationally. With a vision to be the leading destination for category agnostic product discovery globally with local contextualization of products for end consumers and unique omni channel experiences across online & offline channels at various touch points depending on geography & maturity of markets served.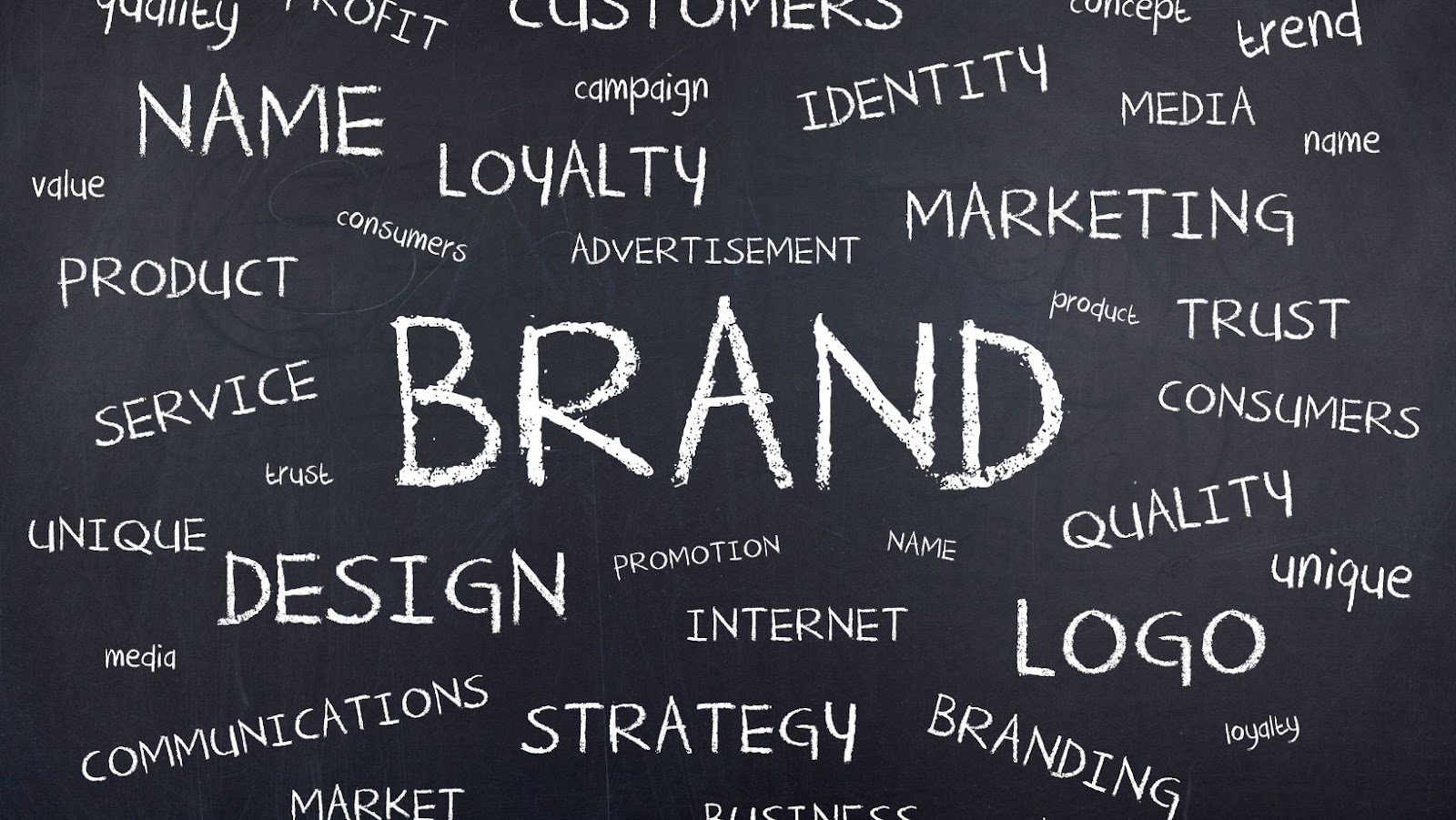 Company vision and mission
GlobalBees is an online B2B platform for the global toy industry. As a strategic partner to global toy brands and retailers, GlobalBees offers a wide range of services from product sourcing, market intelligence, localization and on-ground operational support. Through its innovative multichannel supply chain model, GlobalBees helps brands and toy retailers launch their products across multiple countries efficiently while maintaining cost-effectiveness.
Since its inception in 2018, GlobalBees has grown rapidly by partnering with leading investors such as FirstCry (India's largest online toy store) who led the company's $150 million funding round. As a result, the company gained immense traction as it was accredited with prestigious awards such as India's top 100 startups in 2019 and Most Promising Early Stage Companies 2020 by the Committee of Indian VCS.
GlobalBee's mission is to allow international clients to reach new consumers through the international toy markets by creating a seamless market entry process for international clients. To achieve this vision, the organisation focuses on four key areas:
Supplier management, design localization and fulfilment process optimization.
Technology deployment and integration.
Marketing advisory.
Leveraging data-driven insights to maximise operations efficiency.
This comprehensive framework enables GlobalBees to transform complex supply chain operations into powerful growth engines for its clients.
Overview of FirstCry
FirstCry is one of India's leading e-commerce players focusing on baby and maternity products.
The company recently led a record $150 million Series A investment in GlobalBees, a digital healthcare platform for mothers and newborns.
This article will provide an overview of FirstCry and its recent investments.
Background and history
FirstCry is a multi-brand online retail store that provides its customers with apparel, footwear, toys, accessories, diapers and baby care products. Founded in 2010 by Supam Maheshwari and Amitava Saha in Pune India, FirstCry has become India's largest online shopping portal for baby and kids' products. The company was initially funded by venture capital firm IDG Ventures through a Series A funding round of US $11 million.
The company also established an international presence in 2016 when it launched its first international website for the Middle East region, offering more than 600 highly sought after brands to its customers in the local market. In 2019 alone, FirstCry received four significant funding rounds from investors such as SoftBank Group Corp., Chinese private equity firm TPG Capital Management LP and Japan-based investment firm Ratan Tata Trust. This resulted in the total funding reaching Rs 38 billion ($500 million).
In 2020 FirstCry led a $150 Mn investment round and took the valuation of GlobalBees – a startup providing cloud supported Artificial Intelligence-driven virtual workshops to training facilitators around South East Asia – to Rs 1 billion ($13 million). This move cemented FirstCry's position as one of South Asian's leading ecommerce platforms.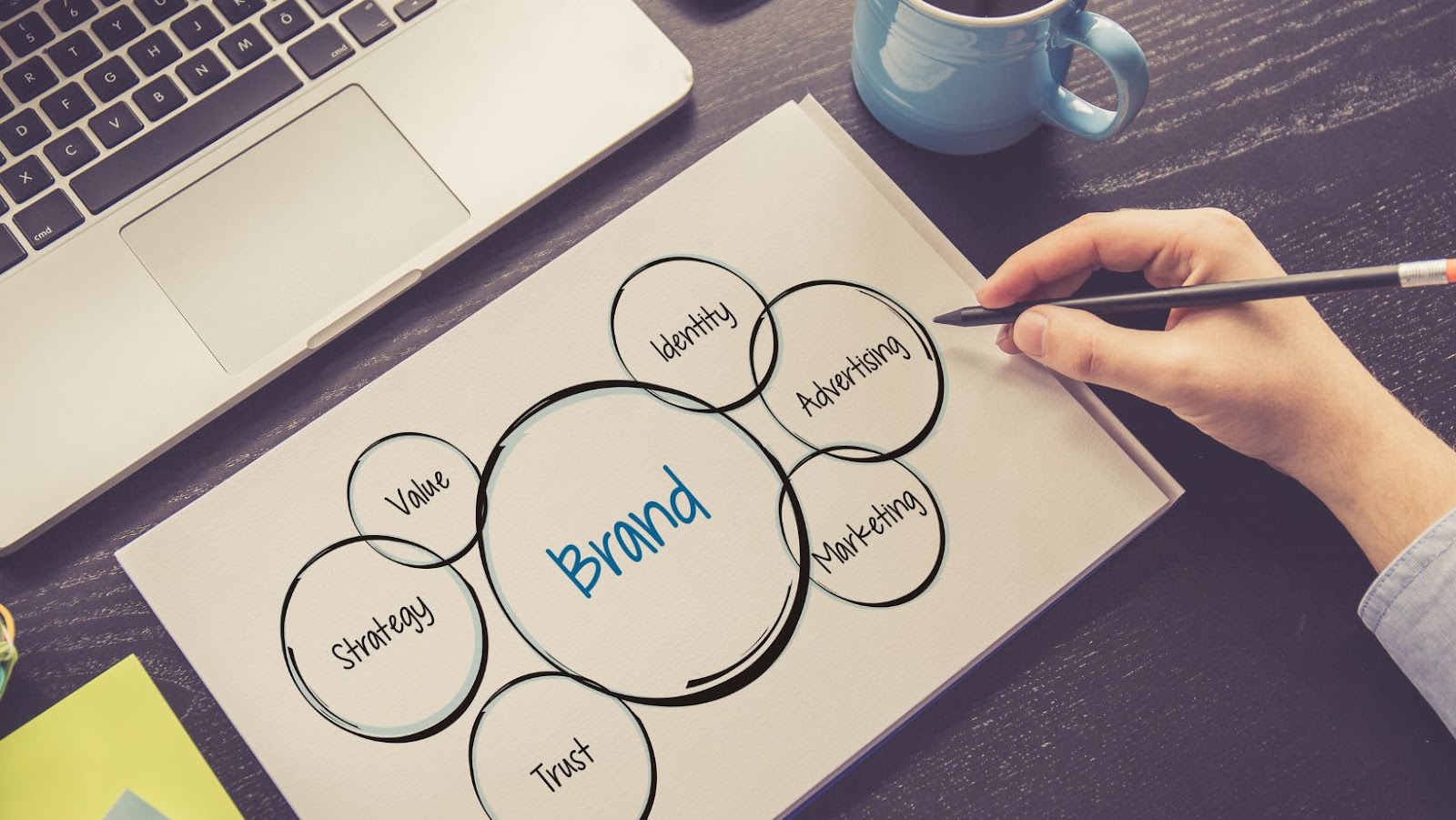 Investment strategy
FirstCry, one of India's leading e-commerce platforms for baby and kids products, has recently announced a $150 Mn investment in GlobalBees. This investment is part of FirstCry's long-term growth strategy to build an omnichannel business and expand its ranks to become the biggest player in the baby, kids and maternity space.
The new capital will further strengthen FirstCry's technology infrastructure, enhance customer experience on its digital platform, build their managed marketplace network and partner with brands across categories to offer customers various choices. It also plans to acquire new start-ups to accelerate market expansion in international markets.
Ultimately, this investment will help FirstCry create deeper pockets of product availability in the immediate locality of consumers – offering them an ever increasing variety of products through its personalised retail model. This will include expanding its retail presence in tier two and three cities and managing more omnichannel outlets through franchisee stores across India.
Through this investment from GlobalBees, FirstCry also looks forward to staying ahead of the curve by investing heavily into research that analyses market potential for expanding into new markets and launching new product categories. While still looking for opportunities for strategic acquisitions to enhance their current offerings.
GlobalBees raises record $150 Mn in Series A led by FirstCry
GlobalBees, a Bengaluru-based early-age edtech startup, recently announced it had closed a $150 million Series A investment round, led by Mumbai-based online retailer FirstCry. This is the largest ever Series A investment in India's edtech sector and the biggest tech financing deal of 2021.
The funds will invest in product development, hiring, and product-market fit. Let's take a closer look at the details of this investment.
Size of the investment
FirstCry, Asia's leading e-commerce platform for baby and kids' products has led a $150 million investment in GlobalBees, a global edu-tech platform. The funding comes from new and existing investors, though the names were not disclosed.
The investment aims to empower GlobalBees as the region's leading early childhood education and care provider. With this move, FirstCry aims to become one of the largest players in the early childhood education space.
The new round of funding will help to expand GlobalBees' network of over 1 million parents, educators and caregivers across India, Singapore, Australia and New Zealand. With the fresh funds coming into play, GlobalBees will be able to create an ecosystem where global best practices can be integrated with customised local business models.
This will also help strengthen its product offering which includes digital products such as content library and an online marketplace that makes it easy for families to find everything they need for their children's development early on in life. In addition, FirstCry plans to collaborate with Globalbees to bring comprehensive e-commerce end-to-end solutions powered by digital technology services such as payments & delivery services etc.
Investment terms
On Wednesday, GlobalBees announced it had raised $150 million in its latest funding round, led by Asia's largest online provider for baby products, FirstCry. According to reports, the investment could value GlobalBees at around $1 billion. The Company intends to use the funds for further innovation and expansion of its product offerings to become a key market leader in the ecommerce space.
The investment rounds consist of primary and secondary investments from existing investors such as Premji Invest and New Enterprise Associates. In addition, it is also reported that Sixth Sense Ventures joined this funding round with their first-time strategic investment.
The terms of the investment remain undisclosed but it is speculated that FirstCry will obtain a Board Seat in exchange for its leading participation in this funding round. The exclusive details regarding equity split among all other investors and other investor rights remain under wraps. Still, sources familiar with this matter suggest that Sixth Sense Ventures has obtained an advanced veto right on significant company decisions due to their strategic involvement in this transaction.
How the money will be used
FirstCry, a leading e-commerce platform, led the funding, along with institutional investors such as Elevation Capital and Credence Partners. The $150 million investment will be used to expand GlobalBees' presence in India, taking into account the rapidly evolving and emerging technology landscape.
Specifically, GlobalBees plans to use the funds to further strengthen its executive team and support aggressive product expansion initiatives. Furthermore, the company will leverage its advanced analytics capabilities to develop new insights for customers, leveraging its existing partnerships with data partners for deeper engagement across customers' lifecycles.
Additionally, Global Bees allocates some investment towards ramping up research and development efforts in mining user behaviour data and analytics capabilities. The goal is to leverage technology-enabled solutions that help deliver more delightful customer experiences across offline and online channels.
The company also plans to use some of these funds to increase its operations across geographies including other Asian countries and North America. In addition, GlobalBees has earmarked some of these funds for acquisitions and launching regional hubs in strategic locations worldwide.
Impact of the Investment
The recent $150 Mn investment in GlobalBees, led by FirstCry, is one of the largest Series A investments in Indian start-up history. This investment is set to have a tremendous impact on the start-up ecosystem in India and could potentially spur more startups to raise similar amounts.
Let's look at some of the effects this record-breaking investment could have on the industry.
Positive impact on GlobalBees
The $150 million investment in GlobalBees by FirstCry, a leading Indian online retailer for baby and children's products, has created a positive wave of impact that GlobalBees can experience.
The biggest benefit for GlobalBees is the scaling of its operations. FirstCry's investment allows GlobalBees to move from offline independent stores to online sales, thus reaching new markets and customers. Furthermore, it enables the company to invest heavily in product development thus allowing them to bring more innovative products to market.
Another important benefit is increased brand visibility within India and in other markets. With FirstCry holding a majority stake in the company, visibility increases greatly as it has access to its vast customer base, marketing channels and brand recognition. All this will create revenue opportunities for the company, enabling it to re-invest those resources into further innovation and scaling its business even more.
Not only does this investment provide financial security but also puts GlobalBees on an even keel with other industry players, enabling it to compete better at both domestic and international levels. It also serves as an attractive opportunity for potential investors or strategic partners who will assist in scaling up operations further.
In conclusion, FirstCry's investment into GlobalBees will prove beneficial both in terms of increasing revenues and profit margins within a short duration thus generating returns on investments quickly along with helping strengthen the position of GlobalBess globally by providing growth opportunities on multiple fronts including innovation initiatives, customer reach along with boosting investor confidence.
Positive impact on FirstCry
The $150 Mn investment jointly led by FirstCry in GlobalBees will benefit the company in many ways. FirstCry is India's leading e-commerce platform for baby, kids and mothercare products with a current user base of 20 million. With this investment, FirstCry looks to strengthen its presence in the online shopping space and increase its customer base even further.
Furthermore, this relationship between FirstCry and GlobalBees will lead to significantly improved logistics, thanks to GlobalBee's advanced technology to ensure efficient delivery of items through multiple partners. It also allows both companies to jointly use their expertise to make it easier for customers to find solutions that cater to their every need. Additionally, this partnership enables them to leverage each other's market power in bringing more innovation and value proposition within the same industry catering both local and global clients.
Sensing the favourable market conditions, both companies have entered into a joint venture with capital infusion from First Cry at a valuation of around $700 million which is expected to accelerate growth of both organisations in the years ahead by capitalising on emerging opportunities presented by rapid advances in technology and changing consumer habits.
All said, this $150 Mn investment holds several positive implications for FirstCry such as an augmented user base, improved logistics management system backed by cutting edge technology solutions, increased access towards multiple solutions catered across different markets that could benefit buyers at large backed by higher budget funding on each other's R&D projects thus providing huge impetus towards more offering that could beat competition easily.